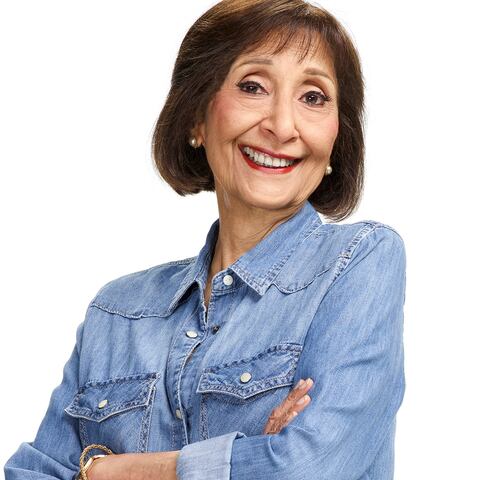 Maya Kamala
Played by
Madhur Jaffrey
Actor Bio
Madhur Jaffrey plays Maya Kamala on NBC's new comedy "I Feel Bad."
Dubbed the "Queen of Screen and Cuisine," "Scheherazade of the Kitchen" and "the Julia Child of Indian Cookery," Jaffrey is an actress, writer, TV presenter and cookbook author.
Jaffrey studied at the Royal Academy of Dramatic Art and graduated with honors. Her many accolades include the Silver Bear (Best Actress Award at the Berlin International Film Festival), Columbia University's Taraknath Das Award for Indo-American understanding through cooking and acting, New York Governor George Pataki's Award for Excellence for changing America through her work in acting and cookery, the New York Women in Film and Television Award for Outstanding Vision and Achievement and a CBE (Commander of the British Empire) from Queen Elizabeth for her services to drama and the promotion of Indian food and culture.
For her more than 20 cookery books, including her memoir, "Climbing the Mango Trees," Jaffrey has gathered seven James Beard Awards and has been inducted into the James Beard Foundation's Hall of Fame. Her very first cookery book is also in their Cookbook Hall of Fame. She has an IACP award for food journalism. She is about to receive an honorary doctorate from Oxford University for her work in the worlds of food and acting.
Jaffrey has been acting since she was a child on radio, stage, television and films. Her stage work includes "Medea" and "Last Dance" at Dum Dum in London and "The Guide," "Conduct Unbecoming" and "Bombay Dreams" on Broadway.
Her TV work includes "Holby City," "Firm Friends" and "EastEnders" in Britain, as well as "Law & Order," "Masterpiece Theatre: Peacock Spring," "Psych" and "New Girl" in the U.S. She has also done three award-winning cookery series for the BBC.
Her more than 20 films include Merchant Ivory's "Shakespeare Wallah," "Heat and Dust" with Greta Scacchi and Julie Christie, "Autobiography of a Princess" with James Mason and "Cotton Mary." Her many other films include "Flawless" with Robert De Niro, "Prime" with Meryl Streep, "Phoebe in Wonderland" with Patricia Clarkson and "Today's Special" with Aasif Mandvi.
Jaffrey is currently filming a 10-part cookery series, "Curry Nation," in Britain.