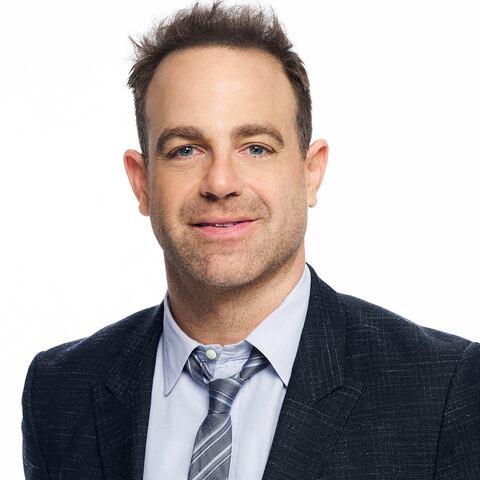 David Sweetzer
Played by
Paul Adelstein
Actor Bio
Paul Adelstein plays David Sweetzer on NBC's new comedy "I Feel Bad."
A mainstay in film and on television, Adelstein has performed many series regular roles, including Raymond Blackstone in Hulu's "Chance," opposite Hugh Laurie and Gretchen Mol; Jake in Bravo's "Girlfriends' Guide to Divorce," where he also served as a writer and producer on the show; six seasons as Dr. Cooper Freedman on Shonda Rhimes' drama "Private Practice," two episodes of which he directed; and two seasons as Secret Service Agent Paul Kellerman on "Prison Break." He also recurred on ABC's hit drama "Scandal" as ruthless political consultant Leo Bergen. In "Return to Zero," Adelstein starred opposite Minnie Driver in her Emmy Award-nominated turn in a story about parents struggling in the aftermath of losing a child to stillbirth.
With Adam Brooks, Adelstein co-created and served as executive producer, showrunner and director on Bravo's dark comedy "Imposters."
Adelstein's wide range of film projects include the Coen Brothers' "Intolerable Cruelty," Elmore Leonard's "Be Cool" and playing no less than five characters in Harold Ramis' "Bedazzled."
Adelestein began his professional acting career in theater when he joined John Cusack's commedia dell'arte troupe New Crime Productions in his native Chicago. After appearing in versions of "Marat/Sade," "Fear and Loathing in Las Vegas" and "The Balcony," he began working with the renowned Steppenwolf Theatre Company, where he appeared in numerous productions, including "A Clockwork Orange," directed by Terry Kinney; "Morning Star," directed by Frank Galati; and "A Soldier's Tale."
In addition to his acting career, Adelstein is the singer/songwriter in the Los Angeles-based band Doris. One of Adelstein's songs can be heard in the Coen Brothers' film "Burn After Reading."
Adelstein attended Bowdoin College, where he majored in English, minored in music, received high honors for his thesis on James Joyce and Samuel Beckett, and graduated summa cum laude and was a member of Phi Beta Kappa.