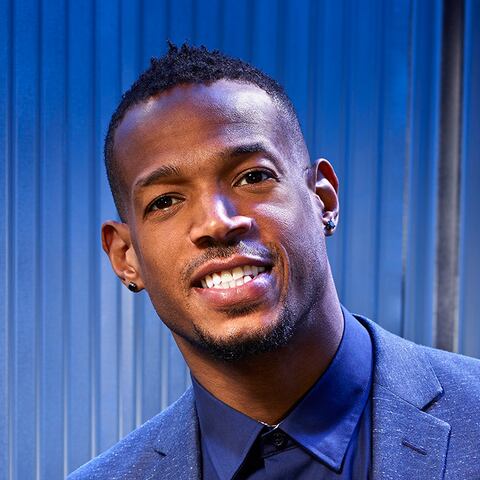 Marlon Wayans
Host Bio
Marlon Wayans serves as host of NBC's new comedy-variety series "I Can Do That."
Wayans is an actor, model, producer, comedian, writer and film director. His films have grossed more than $736 million in domestic box office, and he has worked with household names such as Tom Hanks and the Coen brothers. As a stand-up comedian, Wayans sells out nationwide and adds shows every weekend.
 
Wayans was last seen in "A Haunted House 2," the sequel to "A Haunted House," which grossed $18 million on its opening weekend. Wayans produced both films.
Recently, Wayans launched his first online venture, "What the Funny," with Internet serial entrepreneur and Funny or Die co-founder Randy Adams. "What the Funny" serves up urban comedy from established and emerging comedians, writers and actors through its website at WhatTheFunny.com.
 
On the small screen, Wayans starred in and created the new TBS comedy competition series "Funniest Wins," which recently finished its eight-episode run. The winner of the competition will star in a series on "What the Funny." Wayans also just completed a national comedy tour with his brothers Keenen, Damon and Shawn Wayans. This marked the first stand-up tour for the four Wayans Brothers in many years.
 
Wayans is commonly recognized for his role in the 2004 hit comedy "White Chicks," opposite Shawn Wayans, Jaime King and Terry Crews. The film was directed by Keenen Ivory Wayans and grossed $69 million domestically. He also starred alongside Shawn Wayans and Regina Hall in the horror-comedy spoof films "Scary Movie" and "Scary Movie 2," directed by Keenen Ivory Wayans. 
Wayans' additional film credits include Darren Aronofsky's hit drama "Requiem for a Dream," opposite Jared Leto and Jennifer Connelly; the Coen brothers' "The Ladykillers," opposite Tom Hanks; "G.I. Joe: The Rise of Cobra," opposite Channing Tatum, Dennis Quaid and Joseph Gordon-Levitt; "The Heat," opposite Sandra Bullock and Melissa McCarthy; "Norbit," opposite Eddie Murphy; "Mo' Money;" "Above the Rim;" "Don't Be a Menace to South Central While Drinking Your Juice in the Hood;" "The Sixth Man;" "Senseless;" "Dungeons & Dragons;" "Behind the Smile;" "Little Man;" "Dance Flick" and "Marmaduke." 
Additionally, Wayans has appeared on several popular television programs, including Fox's "In Living Color," Adult Swim's "Childrens Hospital," BET's "Second Generation Wayans," and "The Wayans Bros.," which was the highest-rated comedy on the WB.