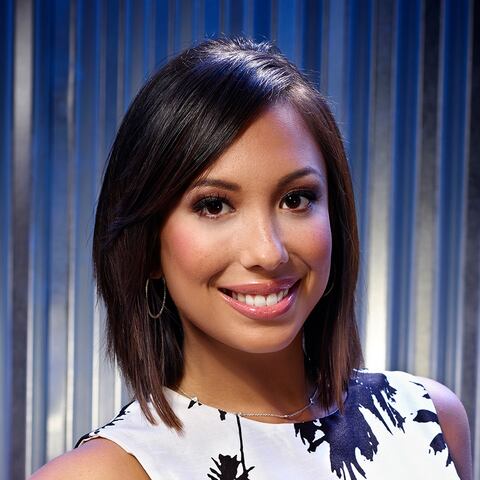 Bio
Cheryl Burke serves as a contestant on NBC's new comedy-variety show "I Can Do That."
With more than 20 years of dancing experience and several championship titles under her belt, the Emmy-nominated Cheryl Burke has tangoed and sambaed her way into the hearts of millions through the hit ABC series "Dancing with the Stars." She is the first to appear in the finals seven times and the semifinals 10 times, becoming champion twice, with Emmitt Smith in Season 3 and Drew Lachey in Season 2.  
A Bay Area native, Burke first began ballet dancing at six years old. At 10, she discovered what would be her winning talent, ballroom dancing. By age 13, Burke was traveling and competing throughout the world.
In 2008, she opened the highly successful Cheryl Burke Dance Studio, which is located in Mountain View, Calif. Her autobiography, "Dancing Lessons: How I Found Passion and Potential on the Dance Floor and in Life," was released in 2011, with plans for a second book in the future.
Burke has dabbled in acting, playing the role of a bespectacled awkward and shy nurse who blossoms into a ballroom sensation on the Disney series "The Suite Life of Zack & Cody." Currently in development on several unscripted television show concepts that she will also produce, Burke has turned an initial reluctance to appear on television into a growing empire.
  
She recently launched clothing line CeeBee with home-shopping giant QVC as her retail partner. The line of active wear and workout attire features items that are designed to fit the active lifestyle of the average woman.  
Burke has been named one of People magazine's Most Beautiful and often appears on Maxim magazine's Hot 100 List. In 2008, Burke was awarded an Asian Excellence Award, and in 2010 she made a much-talked-about appearance in the music video for The Game's "Camera phone."
In additional to her on-screen roles, Burke is a noted motivational speaker. Having been publicly attacked about her weight and battling body-image issues her entire life, Burke often speaks at medical conferences, women's conventions and to school-age children about self-esteem and having a healthy body image.