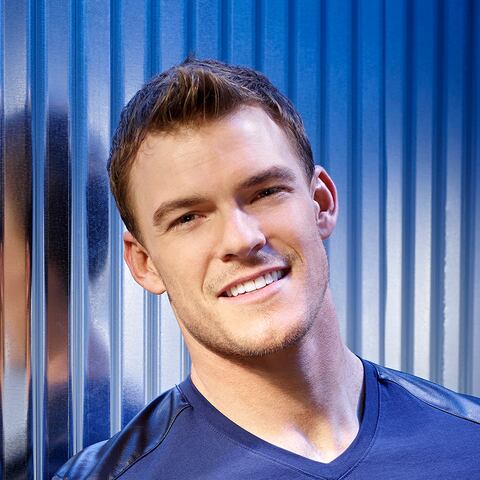 Bio
Alan Ritchson serves as a contestant on NBC's new comedy-variety series "I Can Do That."
Ritchson acquired a fan base for his role as alpha jock Thad Castle on the comedy series "Blue Mountain State." His dramatic skills and leading-man appeal have also garnered him work with A-list filmmakers such as Robert Zemeckis, Francis Lawrence, and Michael Bay, who cast him in "Beowulf," "Hunger Games: Catching Fire" and the successful "Teenage Mutant Ninja Turtles" reboot, respectively. 
To the delight of thousands of Kickstarter users who raised more than $2 million, Ritchson will resurrect his character in the big screen version of "Blue Mountain State: The Rise of Thadland," which he also co-wrote. The film will be released this fall. 
He can currently be seen in the comedy "The Wedding Ringer," alongside Kevin Hart and Josh Gad, as a dim-witted model posing as Gad's divorced podiatrist-groomsman.