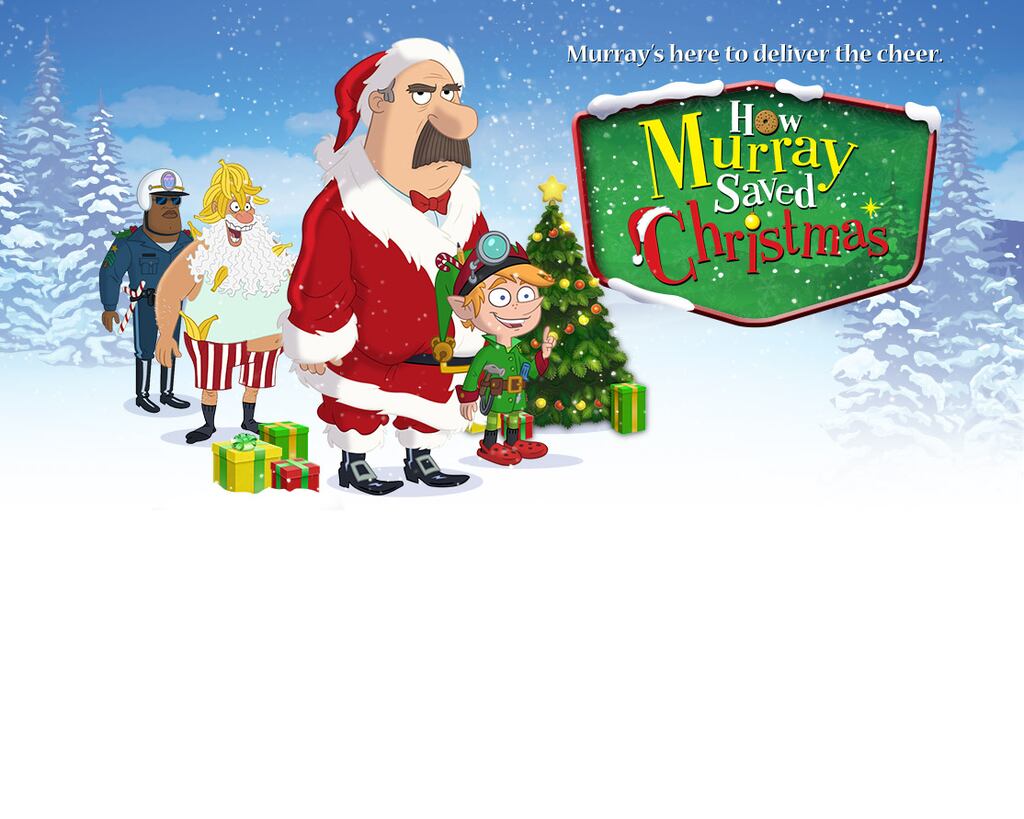 How Murray Saved Christmas
COMING SOON
About the Show
"How Murray Saved Christmas" is an annual one-hour animated Christmas special that turns all other holiday specials on their heads. From multiple Emmy-winning writer-producer Mike Reiss ("The Simpsons") comes this twisted tale based on his best-selling children's book about how Christmas is saved by an unexpected hero - Murray Weiner, the grumpy owner of Murray's Holiday Diner.
This hour of songs, pop culture references, smart jokes and silly slapstick features the vocal talents of Jason Alexander, Sean Hayes, Dennis Haysbert and Jerry Stiller as Murray. The Emmy-winning team behind "Futurama" provides the gorgeous animation.
One-hour special
Studio
Universal Television, Universal Animation Studios, LLC, Rough Draft Studios, Inc.
Executive Producer/Writer
Mike Reiss ("The Simpsons")
Director
Peter Avanzino ("Futurama")