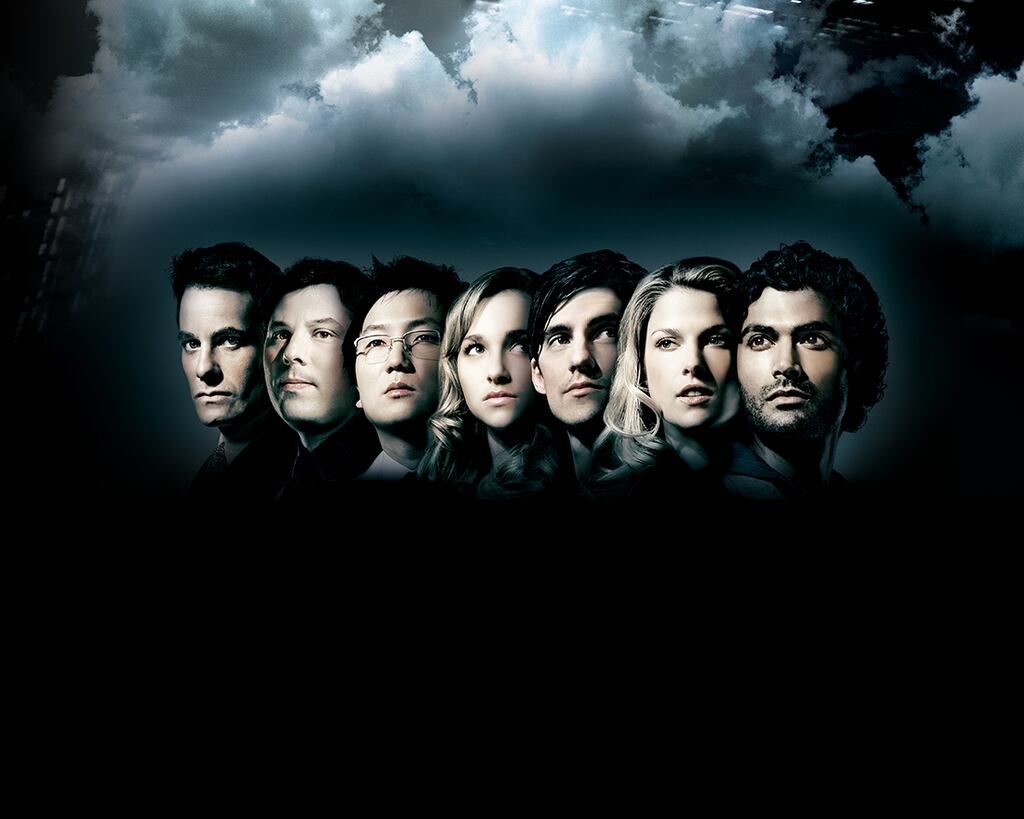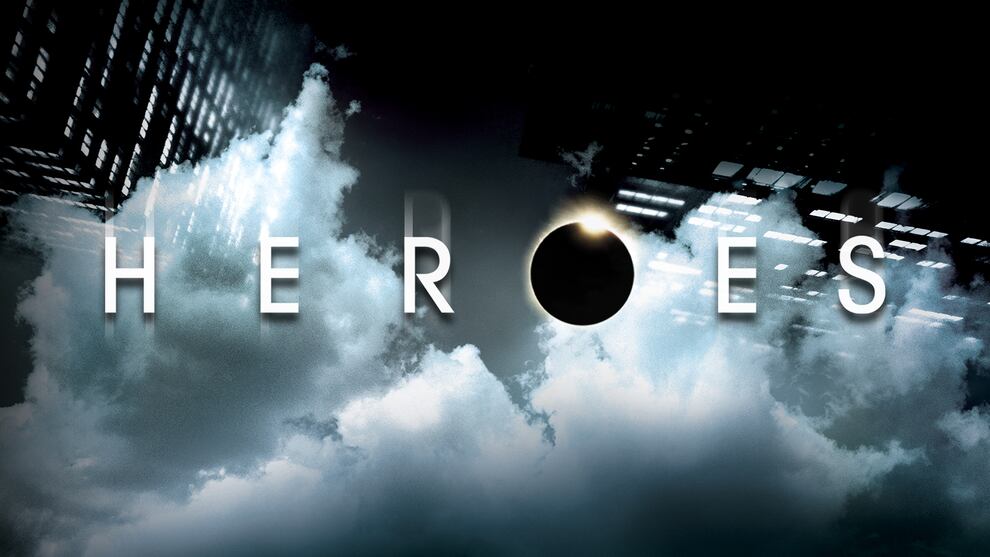 About the Show
Drama, Sci Fi and Fantasy
About the Show
Premiere Date
September 25, 2006
Starring
Jack Coleman as Noah Bennet
Hayden Panettiere as Claire Bennet
Milo Ventimiglia as Peter Petrelli
Masi Oka as Hiro Nakamura
Greg Grunberg as Matt Parkman
Sendhil Ramamurthy as Mohinder Suresh
James Kyson as Ando Masahashi
Adrian Pasdar as Nathan Petrelli
Zachary Quinto as Sylar
Ali Larter as Niki Sanders/Jessica Sanders/Tracy Strauss
Created by Tim Kring to emulate the storytelling style of American comic books, "Heroes" is an award-winning science-fiction series about ordinary people who discover they have extraordinary abilities. The series ran for four seasons on NBC, from 2006 to 2010, and spawned graphic novels, action figures, a mobile game and an online extension of the series, "Heroes Evolutions." In 2015, a 13-episode miniseries, "Heroes Reborn," aired on NBC as a continuation of the original series.
"Heroes" stars an ensemble cast, including Milo Ventimiglia ("This Is Us") as Peter Petrelli, a hospice nurse who dreams of something bigger, and Adrian Pasdar ("Agents of S.H.I.E.L.D.") as Nathan Petrelli, Peter's ambitious politician brother. Their lives are destined to intertwine with a diverse group of everyday people who, like the Petrelli brothers, are discovering superhuman abilities, including Claire Bennet (Hayden Panettiere, "Nashville"), a high school cheerleader in Texas who spontaneously regenerates from any injury; Hiro Nakamura (Masi Oka, "Hawaii Five-0"), a Japanese office worker who discovers he has the power to bend time and space; Matt Parkman (Greg Grunberg, "Alias"), an LAPD officer who can read minds; and Niki Sanders (Ali Larter, "Resident Evil: Afterlife"), a single mother with a dark side in Las Vegas.
These emerging heroes are tracked by forces of good and evil, including Dr. Mohinder Suresh, a genetics professor from India working to continue his father's research into finding superhumans; Noah Bennet (Jack Coleman, "Dynasty"), Claire's father, who is much more than the seemingly ordinary business man he appears to be; and Sylar, (Zachary Quinto, "Star Trek"), a mysterious serial killer who targets those with powers. As the heroes and their friends and enemies find each other and learn to use their powers, they discover that all their destinies lead to a final showdown where the fate of the world hangs in the balance.
Each season of Heroes was designed to be told in the style of comic books and features one or two volumes. The series contains five volumes in all. "Volume One: Genesis" covers Season 1, and "Volume 2: Generations" spans Season 2. Season 3 is split into two: "Volume Three: Villains" and "Volume Four: Fugitives." Season 4 finishes with the final installment, "Volume Five: Redemption." Throughout the subsequent seasons, new heroes are introduced, including Maya (Dania Ramirez, "Once Upon a Time"), a fugitive who emits deadly poison; Monica (Dana Davis, "Franklin & Bash"), a restaurant worker with supernatural mimicking abilities; and Emma (Deanne Bray, "The L Word"), a deaf woman who creates a siren song with her music. New villains also arise to combat the heroes, including Elle (Kristen Bell, "The Good Place), a sociopath who generates electricity; Adam Monroe (David Anders, "iZombie"), a centuries-old mercenary with regenerative ability; and Samuel Sullivan (Robert Knepper, "Prison Break"), a carnival leader with terrakinesis.
An immediate hit when it first aired in 2006, "Heroes" ranked as television's #1 new drama in its first season. In its inaugural year, the show received a Writers Guild of America nomination for best new series, was nominated for a Golden Globe Award for Best Television Series, Drama, and earned nominations in eight Emmy Award categories, including for Outstanding Drama Series. "Heroes" won the Television Critics Association's Program of the Year Award and the People's Choice Award for favorite new drama in 2007. It also won five Saturn Awards, seven Teen Choice Awards and an Emmy for Interactive Media Programming for The Heroes Digital Experience on NBC.com.
Notable series guest stars and recurring cast include George Takei ("Star Trek"), Cristine Rose ("Trial & Error"), Jimmy Jean-Louis ("Claws"), Noah Gray-Cabey ("Code Black"), Jayma Mays ("Glee"), Christopher Eccleston ("Dr. Who"), Santiago Cabrera ("Big Little Lies"), Ashley Crow ("Minority Report"), Malcolm McDowell ("Mozart in the Jungle"), Leonard Roberts ("Major Crimes"), Tawny Cypress ("The Blacklist: Redemption"), Nora Zehetner ("Designated Survivor"), Clea DuVall ("Veep"), Missi Pyle ("Another Period"), Stana Katic ("Castle"), Missy Peregrym ("Van Helsing"), Eric Roberts ("Suits"), Rena Sofer ("The Bold and the Beautiful"), Shalim Ortiz ("Ballers"), Dianna Agron ("Glee"), Robert Forster ("Twin Peaks"), Brea Grant ("Dexter"), Seth Green ("Family Guy"), Breckin Meyer ("Franklin & Bash"), Jessalyn Gilsig ("Glee"), Dan Byrd ("Cougar Town"), Zeljko Ivanek ("Madam Secretary"), John Glover ("Smallville"), Swoosie Kurtz ("Mike & Molly"), Laura Marano ("Ladybird"), Clint Howard ("Solo: A Star Wars Story"), Michael Dorn ("Star Trek: Deep Space Nine"), Ray Park ("Solo: A Star Wars Story"), Dawn Olivieri ("House of Lies"), Madeline Zima ("Californication"), Tessa Thompson ("Westworld") and Elisabeth Röhm ("Law & Order").