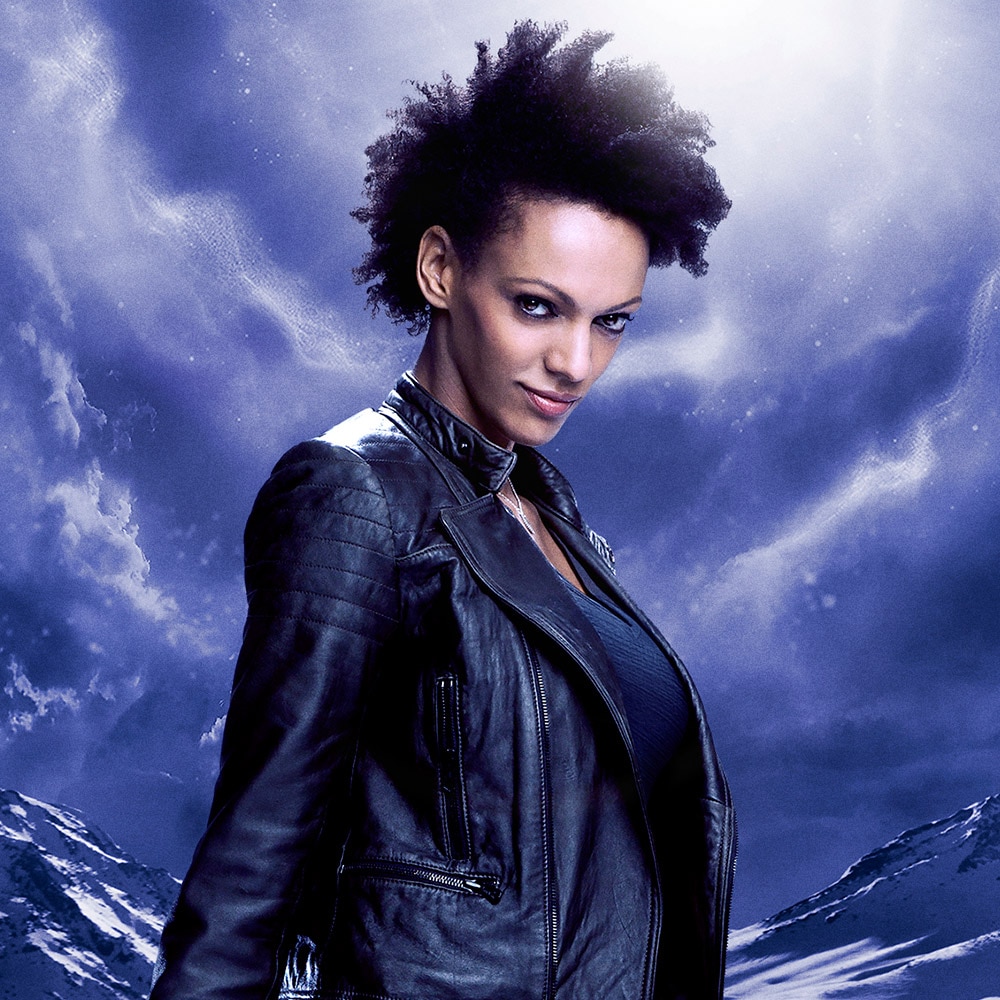 JOANNE
Played By Judi Shekoni
Actor Bio
Judi Shekoni plays Joanne on the new NBC drama "Heroes Reborn."
Shekoni is of British, Spanish and African heritage. Originally from Manchester, England she relocated to London at the age of 18.
Shekoni was seen in the final installment of "The Twilight Saga: Breaking Dawn - Part 2" as Zafrina, the leader of the Amazonian vampires. Other recent work includes a role on "Backstrom," playing Lady Mah. Other TV roles include "Mike and Molly," "NCIS," "Brothers & Sisters," "All of Us," "Damages" and "The King of Queens." Shekoni was also the series host of "When Women Rule the World," which shot in Fiji.
In her home country, Shekoni was a series regular on the #1 show "EastEnders" (BBC) as Precious, and the gritty Hallmark drama "The Hidden City." She has appeared on every major TV channel in the U.K., co-starring on such shows as "Casualty," "Hollyoaks" and "Fat Friends."
Shekoni's film credits include roles in "Garfield 2," "Jekyll and Hyde," "For Christ's Sake," "Private Moments" and "Echoes of War." She will soon play Hippolyta the Queen in a film adaptation of Shakespeare's "A Midsummer Night's Dream."