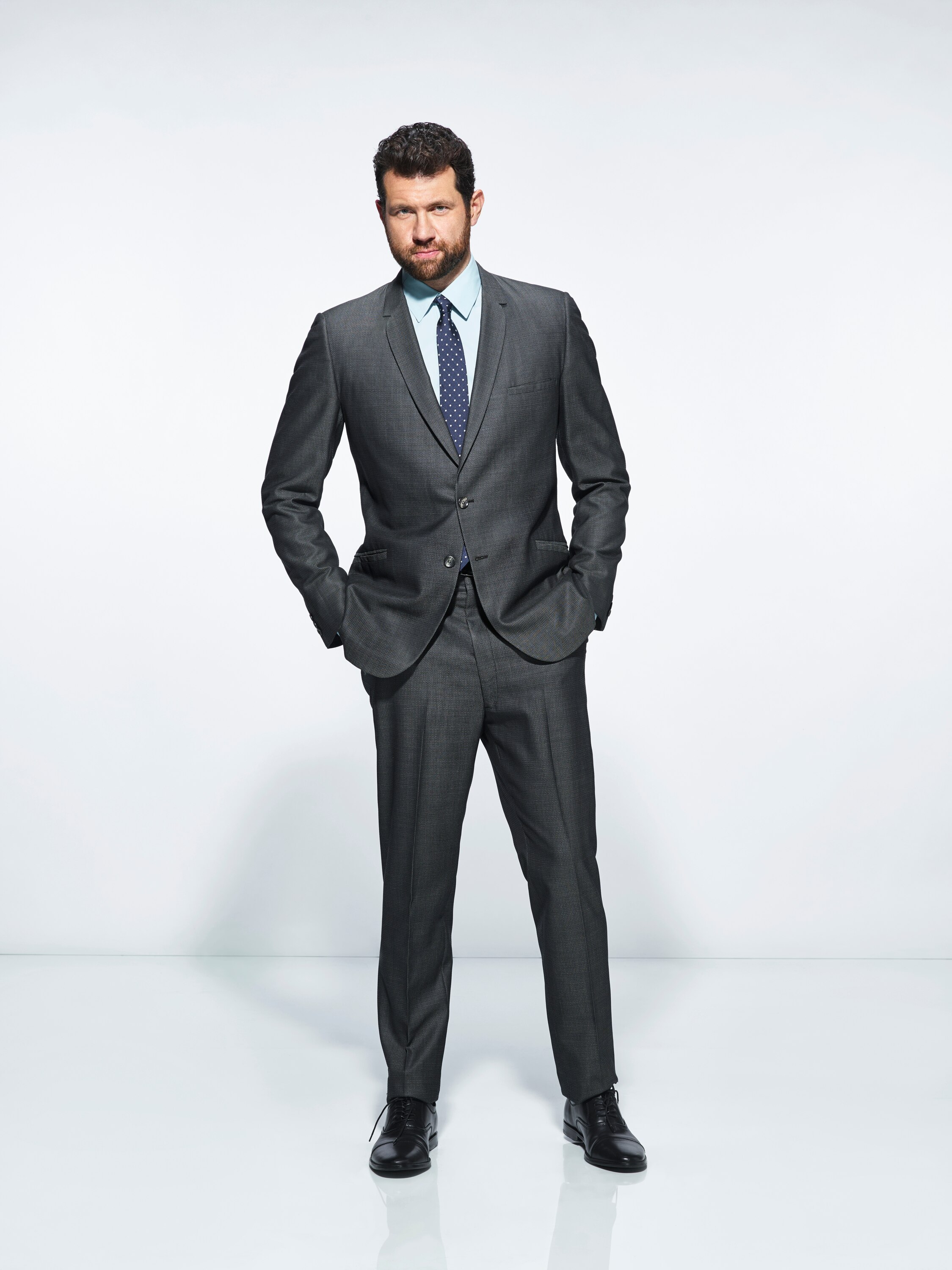 ROB BARKER
Played By Billy Eichner
Actor Bio
Billy Eichner plays TV newscaster Rob Barker on NBC's "Hairspray Live!," set to air Wednesday, December 7 at 8/7c.
Eichner can currently be seen on Season 2 of Hulu's critical darling "Difficult People." The show revolves around two best friends living in New York City whose behavior tends to place them in hilariously awkward situations.
In 2015, Eichner was nominated for a Primetime Emmy for Outstanding Short-Format Live-Action Entertainment Program for "Billy on the Street," which returns to truTV this fall. "Billy on the Street" is a variety sketch series that follows Eichner - unfiltered and unapologetic - as he hits the streets of New York City to test unsuspecting passersby. This past season, Billy's guests included some of the biggest names in Hollywood, including Chris Pratt, Tina Fey, Will Ferrell, Anna Kendrick, Sarah Jessica Parker and Julianne Moore. All episodes of "Billy on the Street" are streaming on Hulu.
Eichner's film credits include the animated film adaptation "The Angry Birds Movie," as well as an appearance in the sequel "Neighbors 2: Sorority Rising," alongside Zac Efron and Seth Rogen. Both films were released in May 2016. Eichner also appeared on the final season of NBC's acclaimed "Parks and Recreation" with a recurring role as Craig Middlebrooks, and he regularly lends his voice to Fox's popular animated comedy "Bob's Burgers."
Eichner first became known for his viral "Billy on the Street" videos, and as the host and writer of the acclaimed stage show "Creation Nation: A Live Talk Show," which The New York Times called a "late night theatrical phenomenon."
A native New Yorker, Eichner attended New York's prestigious Stuyvesant High School and went on to graduate from Northwestern University.