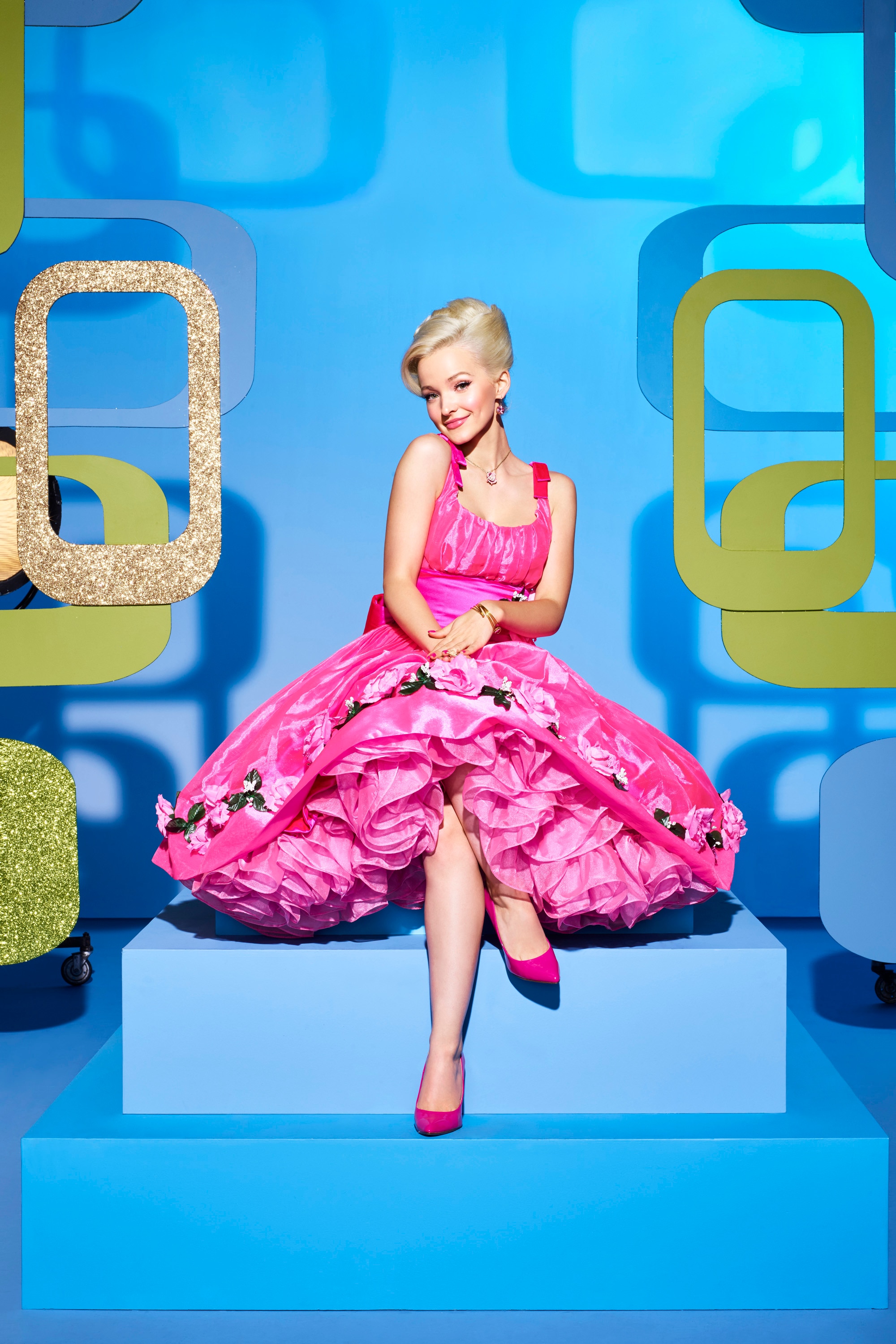 AMBER VON TUSSLE
Played By Dove Cameron
Actor Bio
Dove Cameron will portray Amber Von Tussle on NBC's upcoming holiday production of "Hairspray Live!," set for Wednesday, December 7 at 8/7c.
Cameron currently stars on the Disney Channel series "Liv and Maddie," in which she plays 16-year-old identical twins Liv, a Hollywood starlet who has recently returned home to experience normal life in a small Wisconsin town, and Maddie, an outstanding student and basketball phenomenon who prefers high-tops to heels.
Last year, Cameron starred in the popular Disney Channel original movie "Descendants" as Mal, the daughter of Maleficent. The film is set in a present-day idyllic kingdom where the benevolent teenage son of King Beast and Queen Belle offers a chance at redemption for the troublemaking offspring of Cruella De Vil, Maleficent, the Evil Queen and Jafar.
Cameron has signed on to appear in the sequel, which begins production this summer. She was also seen in R.L. Stine's "Monsterville: Cabinet of Souls" and the feature film "Barely Lethal," opposite Hailee Steinfeld, Jessica Alba, and Samuel L. Jackson.
Cameron is also a talented singer and contributed to the "Shake It Up" album and Disney Channel's "Holidays Unwrapped" album and performed with Kristin Chenoweth at Disney Concert Hall. In 2015, she and Ryan McCartan partnered up and formed The Girl and the Dreamcatcher, combining their singing and songwriting talents. The duo released three singles, and their EP "Negatives" arrived this summer.
Cameron's additional film and television credits include Disney's animated series "Descendants: Wicked World," where she lends her voice to the character Mal, as well as Disney's "Austin & Ally," the Disney Channel original movie "Cloud 9," Showtime's "Shameless," CBS' "The Mentalist" and ABC's "Malibu Country."
Born and raised in Seattle, Cameron began acting in community theater at eight years old and moved to Los Angeles at 14 to pursue acting and sing professionally. She sang the lead in Burbank High School's national championship show choir.
Cameron currently resides in Los Angeles.