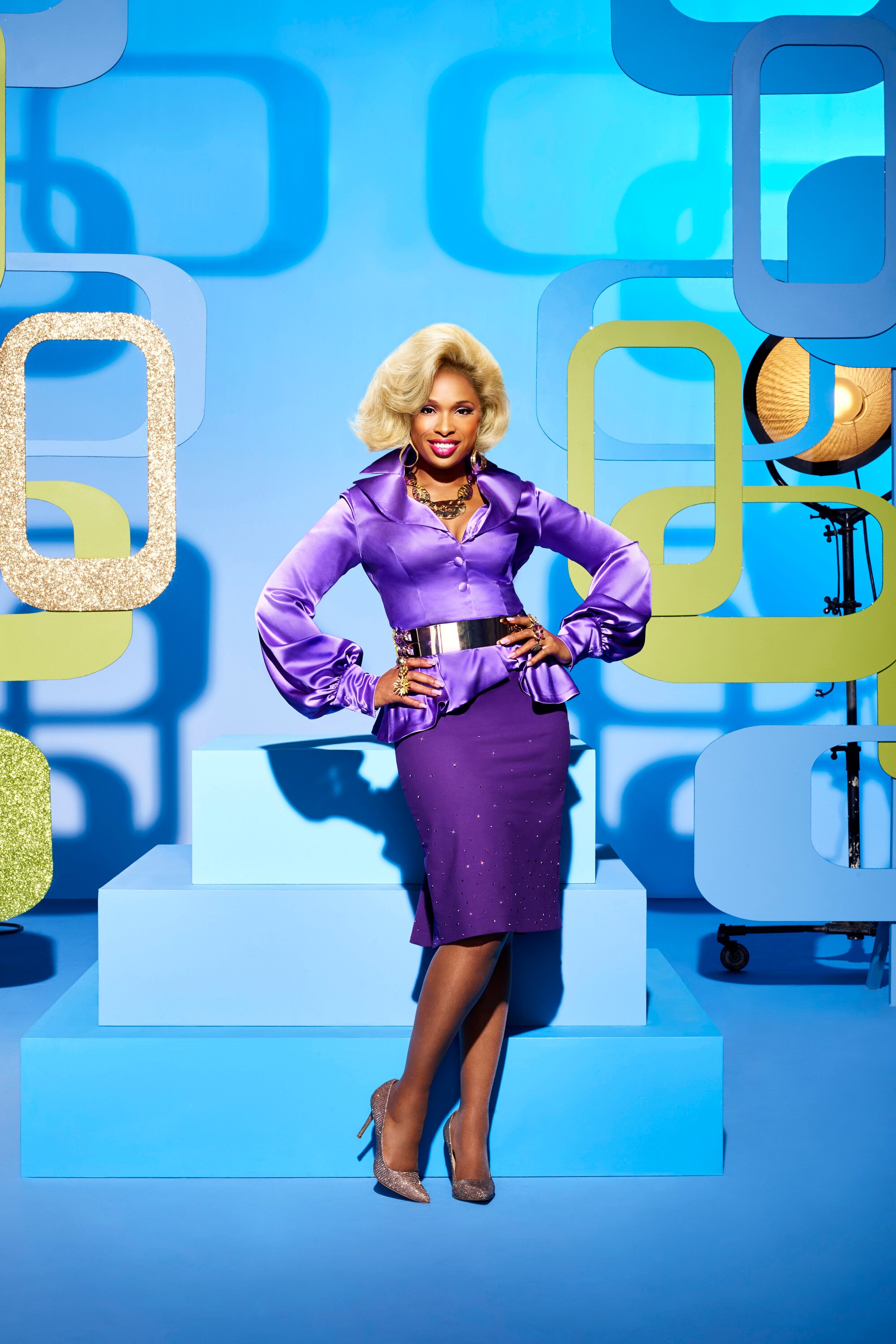 MOTORMOUTH MAYBELLE
Played By Jennifer Hudson
Actor Bio
Jennifer Hudson will star as Motormouth Maybelle in NBC's December 7 production of "Hairspray Live!"
A Grammy Award-winning recording artist, Academy Award-winning actress and best-selling author, Hudson began singing in a small Chicago church where, week after week, she brought the congregation to its feet. From there, she's gone on to worldwide acclaim.
Hudson made her Broadway debut in 2015 as Shug Avery in John Doyle's re-imagination of "The Color Purple" at the Bernard B. Jacobs Theatre. The show, produced by Scott Sanders and Oprah Winfrey, earned rave reviews and multiple award nominations, including a Drama League Award nomination for Hudson in the Distinguished Performance category.   
In 2014, Hudson released her third critically acclaimed album, "JHUD," which opened in the Billboard Top 10. The album features hit tracks, such as the Grammy-nominated "It's Your World," "He Ain't Goin' Nowhere," "Walk It Out" and "I Still Love You."
Her sophomore album, "I Remember Me," was released in 2011 to rave reviews. The album debuted at No. 2 on Billboard's Top 200 and R&B Albums charts and has since been certified RIAA gold in the U.S. She went on to receive a 2012 Billboard Music Award nomination for Top R&B Album as well as taking home two 2012 NAACP Image Awards for Outstanding Music Video and Outstanding Album.
Hudson's 2008 debut self-titled record won a Grammy for Best R&B Album. She also received three additional nominations, including Best Female R&B Vocal Performance, Best R&B Performance by a Duo or Group with Vocals and Best R&B Song. The album then went on to win three awards at the 2009 NAACP Image Awards, including Best Album. The RIAA platinum-certified album entered Billboard's Top 200 at No. 2 and marked the biggest first week sales for an R&B female entry since 2004 and has since sold more than 1.1 million albums worldwide to date.
Hudson was recently seen in HBO's film "Confirmation" and in 2015 appeared in Spike Lee's "Chi-Raq," for which she was nominated for an NAACP Image Award. Two years earlier, Hudson starred alongside Terrence Howard in Darrell Roodt's "Winnie Mandela," which garnered her an NAACP Image Award nomination for Best Actress.
Hudson won an Academy Award in 2007 for her role as Effie White in the smash hit "Dreamgirls," an adaptation of the Broadway musical. Her breakout film performance also earned her a Golden Globe Award, Screen Actors Guild Award, BAFTA and NAACP Image Award. Additional credits include being honored by the Broadcast Film Critics Association and the National Board of Review and being named Entertainer of the Year at the Soul Train Awards.
Hudson also received an NAACP Image Award nomination in 2009 for her role in Fox Searchlight's "The Secret Life of Bees." Prior to "Bees," Hudson co-starred in the box office hit "Sex and the City: The Movie."
Expanding her talents in the arts, Hudson added author to her list of accomplishments in 2012 with the release her New York Times best-selling memoir, "I Got This: How I Changed My Ways, Found Myself and Lost Everything That Weighed Me Down."
Along with her sister Julia, Hudson founded the Julian D. King Gift Foundation in 2009 as a catalyst for change in children's health, education and welfare. The foundation exists to provide stability, support and positive experiences for children of all backgrounds so that they will become productive, confident and happy adults.