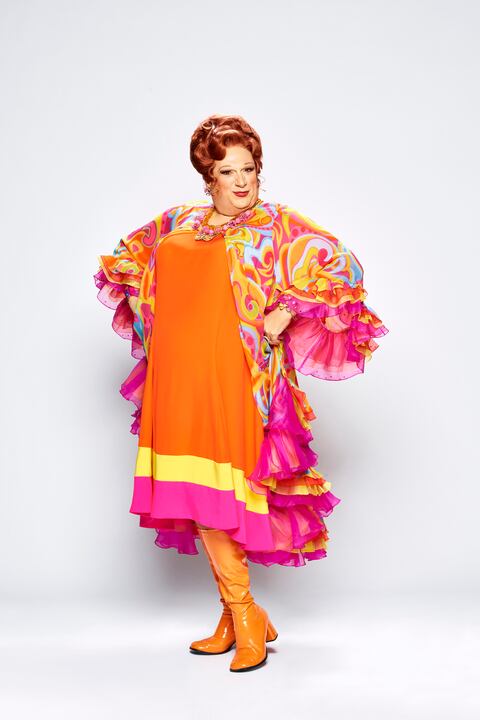 Edna Turnblad
Played by
Harvey Fierstein
Actor Bio
Actor and playwright Harvey Fierstein will reprise the Tony Award-winning role he created on Broadway as Edna Turnblad in "Hairspray Live!," set for December 7 on NBC.
Fierstein is the author of the revised book for the new smash hit production of "Funny Girl," currently running in London, and wrote the teleplay for NBC's broadcast of "The Wiz Live!," which aired in 2015. An updated production of "The Wiz" will be heading to Broadway with his new book.
He has also penned the Tony and Olivier Award-winning Best Musical "Kinky Boots" as well as the recent Broadway hits "Newsies" (Tony nomination), "Casa Valentina" (Tony nomination, Best Play), "Torch Song Trilogy" (Tony, Drama Desk and Obie Awards), "La Cage aux Folles" (Tony and Drama Desk Awards), "A Catered Affair" (12 Drama Desk nominations), "Safe Sex" (Ace Award), "Legs Diamond," "Spookhouse," "Flatbush Tosca," "Common Ground" and more. 
As an actor, Fierstein is known worldwide for his performances in films, including "Mrs. Doubtfire," "Independence Day" and "Bullets Over Broadway"; on stage in "Hairspray" (Tony Award), "Fiddler on the Roof," "La Cage aux Folles" and "Torch Song Trilogy" (Tony Award); and on TV series such as "Smash," "How I Met Your Mother," "The Good Wife," "Cheers" (Emmy nomination), "The Simpsons," "Family Guy" and "Nurse Jackie."
Fierstein's political editorials have been published in The New York Times, TV Guide and The Huffington Post, and broadcast on PBS' "In the Life," while his children's book, "The Sissy Duckling" (Humanitas Award), is now in its fifth printing.