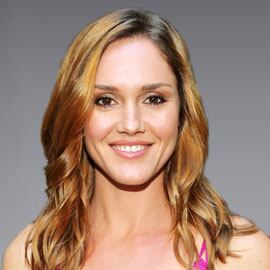 Sheila
Played by
Erinn Hayes
Actor Bio
Erinn Hayes stars as Sheila, Chris' type-A attorney ex-wife, in NBC's new comedy "Guys with Kids."
Hayes is perhaps best known for her role in the series "Children's Hospital" where she starred opposite Rob Cordry, Megan Mullally and Lake Bell. Recently, she played the lead role of Emma in the film "It's a Disaster" written and directed by Todd Berger. The indie premiered in June at the Los Angeles Film Festival and also starred Julia Stiles and America Ferrara. Hayes has an upcoming cameo as Vince Vaughn's wife in the feature "The Watch."
Previously, Hayes starred opposite Kyle Bornheimer in "Worst Week," based on the hit BBC series "My Own Worst Week." Additional credits include a recurring role as Sam Jaeger's love interest in NBC'S "Parenthood," the female lead on the sitcom "The Winner" opposite Rob Corddry and from comedy giant Seth MacFarlane, and Bradley Cooper's love interest on the Darren Star produced "Kitchen Confidential."
From her first series regular role on "On the Spot," Hayes demonstrated her comedic chops opposite comedy legend Tim Conway. Since then, Hayes has guest starred on numerous shows including "Grey's Anatomy," "The Wedding Band," "Royal Pains," "Hawthorne," "Unhitched," "Notes from the Underbelly," "Shark" and "Will & Grace" among others. She starred as Pam Dawber aka Mindy in the hugely successful television movie, "The Unauthorized Story of Mork and Mindy" for NBC.
Hayes resides happily in Los Angeles with her high school sweetheart husband Jack and their adorable daughters, Maggie and Lilah.