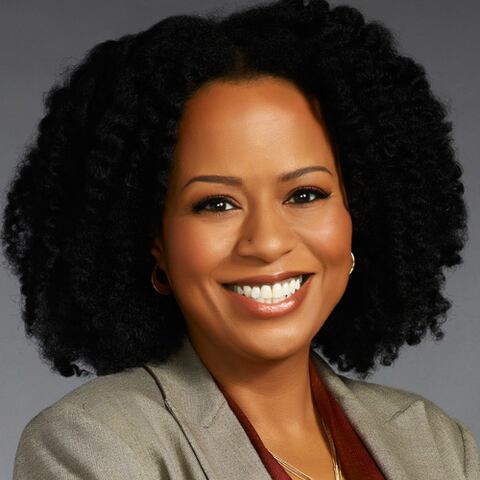 Marny
Played by
Tempestt Bledsoe
Actor Bio
Tempestt Bledsoe stars as Marny, Gary's (Anthony Anderson) energetic wife, in NBC's new family comedy "Guys with Kids."
Bledsoe has enjoyed success in the entertainment business since the age of four. She began her career singing jingles for radio and television commercials in her hometown of Chicago. By the age of 10, she was cast as Vanessa on NBC's "The Cosby Show." The family comedy starring Bill Cosby broke new ground in television and is widely regarded as one of the greatest shows in television history, giving a unique look into a "traditional" family home.
Bledsoe has long been viewed as a role model for young people. She has served as National Spokesperson for D.A.R.E. as well as The President's Council on Physical Fitness and Sports. While working on "The Cosby Show," academics were always foremost in her pursuits, and she was chosen as a finalist in the National Achievement Scholarship Program for Outstanding Negro Students. Bledsoe later enrolled at NYU's prestigious Stern School of Business and graduated with a bachelor's degree in finance.
Upon finishing her off-Broadway stage debut in "From the Mississippi Delta," she became the host of her own nationally syndicated talk show "Tempestt," produced by Columbia-Tristar and Dick Clark. Some of her most recent television work includes the original movie "Wishing Well," Steven Bochco's "Raising the Bar," Oxygen's "Husband for Hire," and the voice of Abbey on "The Replacements."
Most recently, Bledsoe voiced the lead character of Sheriff Hooper in the upcoming animated feature release of "ParaNorman," due in theaters August 2012.
She currently resides in Los Angeles.