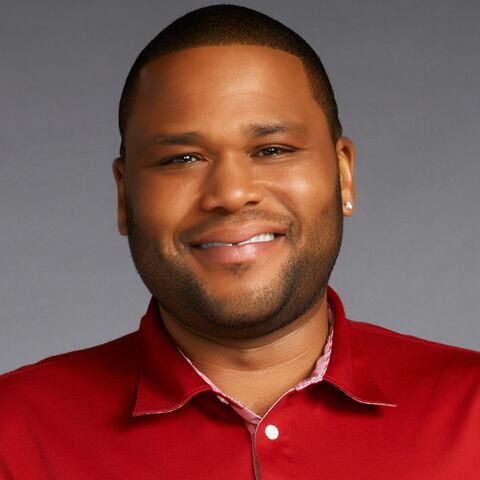 Gary
Played by
Anthony Anderson
Actor Bio
Anthony Anderson stars as Gary, a hilarious and doting stay-at-home dad of four, in NBC's new comedy "Guys with Kids."
Anderson has appeared in over 20 films, and his performance on NBC's "Law & Order" earned him four consecutive NAACP Image Award nominations, the most recent for Outstanding Actor in a Drama Series for the 2010 season.
Prior to launching his acting career, Anderson grew up in Los Angeles and attended the High School for the Performing Arts, where he earned first place in the NAACP's ACTSO Awards with his performance of a classic monologue from "The Great White Hope." That performance, along with his dedication to his craft, earned him an arts scholarship to Howard University.
He first gained attention as one of Jim Carrey's sons in "Me, Myself, & Irene." Over the years, Anderson has displayed his bountiful talent in "Transformers," directed by Michael Bay, as well as in Martin Scorsese's Oscar-winning feature, "The Departed," alongside a stellar cast including Leonardo DiCaprio, Matt Damon and Jack Nicholson.
Additional feature films include "Scary Movie 3," "Barbershop," "Kangaroo Jack," "Exit Wounds," "Cradle 2 the Grave," "Two Can Play That Game" and "Malibu's Most Wanted." He starred opposite Eddie Griffin and Michael Imperioli in "My Baby's Daddy," alongside Frankie Muniz in "Agent Cody Banks 2," and had a cameo in "Harold and Kumar Go to White Castle."
Anderson brought his talent and humor to the small screen in his own sitcom, "All About the Andersons," which was loosely based on his life. He appeared in the police-drama television series, "The Shield," opposite Michael Chiklis and Glenn Close. Before joining "Law & Order," Anderson starred in the New Orleans-based drama "K-Ville."
Most recently he appeared in the Sundance film "Goats" and "The Big Year," starring Jack Black, Owen Wilson and Steve Martin, directed by David Frankel. He will appear in the upcoming independent film, "Hot Bot," written and directed by the Polish Brothers.
Anderson currently lives in Los Angeles. He is married to his college sweetheart, and they have two children.