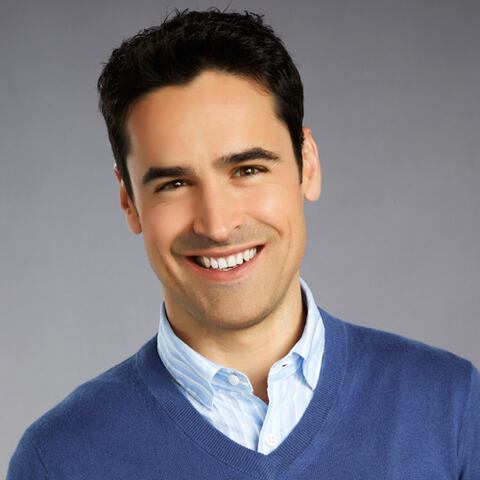 Chris
Played by
Jesse Bradford
Actor Bio
Jesse Bradford stars as Chris, a newly single dad navigating the dating world, in NBC's new comedy "Guys with Kids."
From his first SAG job in 1979 until today, Bradford has quietly amassed a body of work matched by few actors of any age.
In 2007 he received a Vision Award for his performance in Clint Eastwood's remarkable WWII drama "Flags of Our Fathers," depicting one of the three surviving soldiers from the infamous photo of the raising of the U.S. flag on Mt. Suribachi.
Most recently, he wrapped production on the independent features "Sleeping Around," opposite Wendi McLendon-Covey ("Bridesmaids"), "The Power of Few," opposite Christopher Walken and Christian Slater, and "Son of Morning," opposite Joseph Cross, Heather Graham and Danny Glover.
As an adolescent, Bradford received a Most Promising Actor nomination from the Chicago Film Critics for his breakthrough performance in Steven Soderbergh's gem "King of the Hill" (1993). The late Gene Siskel declared "a really powerful performance.... he has all the moves... a complete actor," while Jeffrey Lyons called him "a revelation."
He also received critical acclaim for his performances in Iain Softley's "Hackers" alongside Angelina Jolie, "Romeo and Juliet" opposite Leonardo DiCaprio, and Merchant-Ivory's "A Soldier's Daughter Never Cries." In 2001 he received the Young Hollywood Award for Exciting New Face. He had roles in the surprise hits "Bring It On," "Clockstoppers" and "Swimfan," marking three out of four consecutive films in wide release that opened at number one.
Bradford guest starred on a season of NBC's Emmy Award-winning television series "The West Wing," which he followed with the comedy "Eulogy" opposite Ray Romano and Zooey Deschanel. Additional television credits include Merchant-Ivory's "Heights" opposite Glenn Close and Don Roos' "Happy Endings" opposite Maggie Gyllenhaal, the NBC drama "Outlaw," and "I Hope They Serve Beer in Hell."
Bradford graduated with a degree in film history from Columbia University. In his spare time, he can be found playing guitar.
He currently resides in Los Angeles.