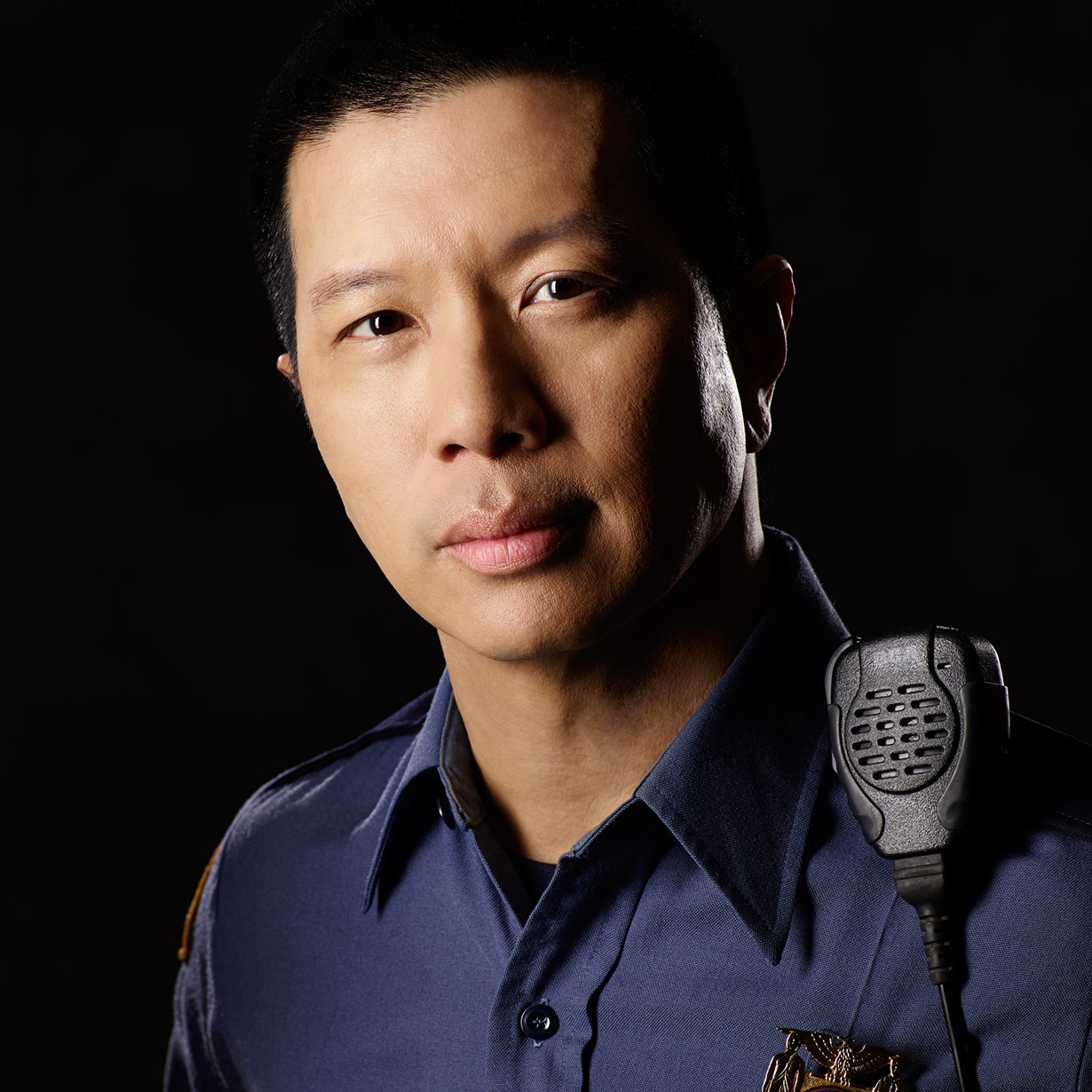 SGT. WU
Played By Reggie Lee
Actor Bio
Reggie Lee stars in NBC's acclaimed drama series "Grimm" as Sgt. Wu, an officer in the Portland Police Department.
Lee is well known for his role as Secret Service Agent Bill Kim on "Prison Break" as well as for playing Chow Yun Fat's villainous right hand man, Tai Huang, in "Pirates of the Caribbean: At World's End." More recently, he starred in "The Dark Knight Rises" with Christina Bale, "Safe" opposite Jason Statham, "Here Comes the Boom" with Kevin James and Salma Hayek and "Life As We Know It" with Katherine Heigl.
Since having starred as Lance Nguyen - the snakeskin-wearing, motorcycle-riding, cold-blooded killer - in Universal's high-octane blockbuster "The Fast and the Furious" in 2001, Lee has also appeared in "Masked and Anonymous" with Bob Dylan, the Sci-Fi Channel's thriller "Frankenfish," "Net Games," "X.C.U." and, most recently, the horror film "Dimples."
Lee had a memorable role opposite Alison Lohman and Justin Long in Sam Raimi's thriller for Universal Pictures, "Drag Me to Hell." He was also seen in Ben Stiller's directorial debut, "Tropic Thunder," opposite Ben Stiller, Jack Black and Robert Downey Jr.
On television, Lee portrayed the role of Zhing Zhang in the comedy "Luis." He also appeared as Officer Jim Chang on Lifetime's "The Division," Dr. Oliver Lee on "Judging Amy" and Assistant District Attorney Brian Chin on "Philly." Most recently, Lee had regular roles on "Persons Unknown" and "No Ordinary Family."
Additionally, Lee has guest starred on more than 20 television shows, including "ER," "Ellen Again," "Strong Medicine," "Mad About You," "Walker, Texas Ranger," "Diagnosis Murder," "Chicago Hope," "Beverly Hills 90210," "Babylon 5," "Party of Five" and "The Magic Pearl," the first all-Asian animation for TV.
Born in Quezon City, Philippines, Lee is the eldest of three sons and, in addition to English, continues to speak Tagalog and conversational Mandarin and Cantonese. When he was a child, the family moved to Cleveland, Ohio, where Lee graduated from a Franciscan high school. The 1990s found him relocating to Los Angeles, where he immediately found work in television and theatre. He then hit the road and toured nationally in the musical "Heartstrings," and later in "Miss Saigon," and was ultimately cast in the original company of the 1994 Tony Award-winning Broadway revival of Rodgers and Hammerstein's "Carousel." In 1997, Lee received a Drama-Logue Critics Award for his performance in "F.O.B." at East West Players and continues to be active with the nation's leading Asian American theatre.