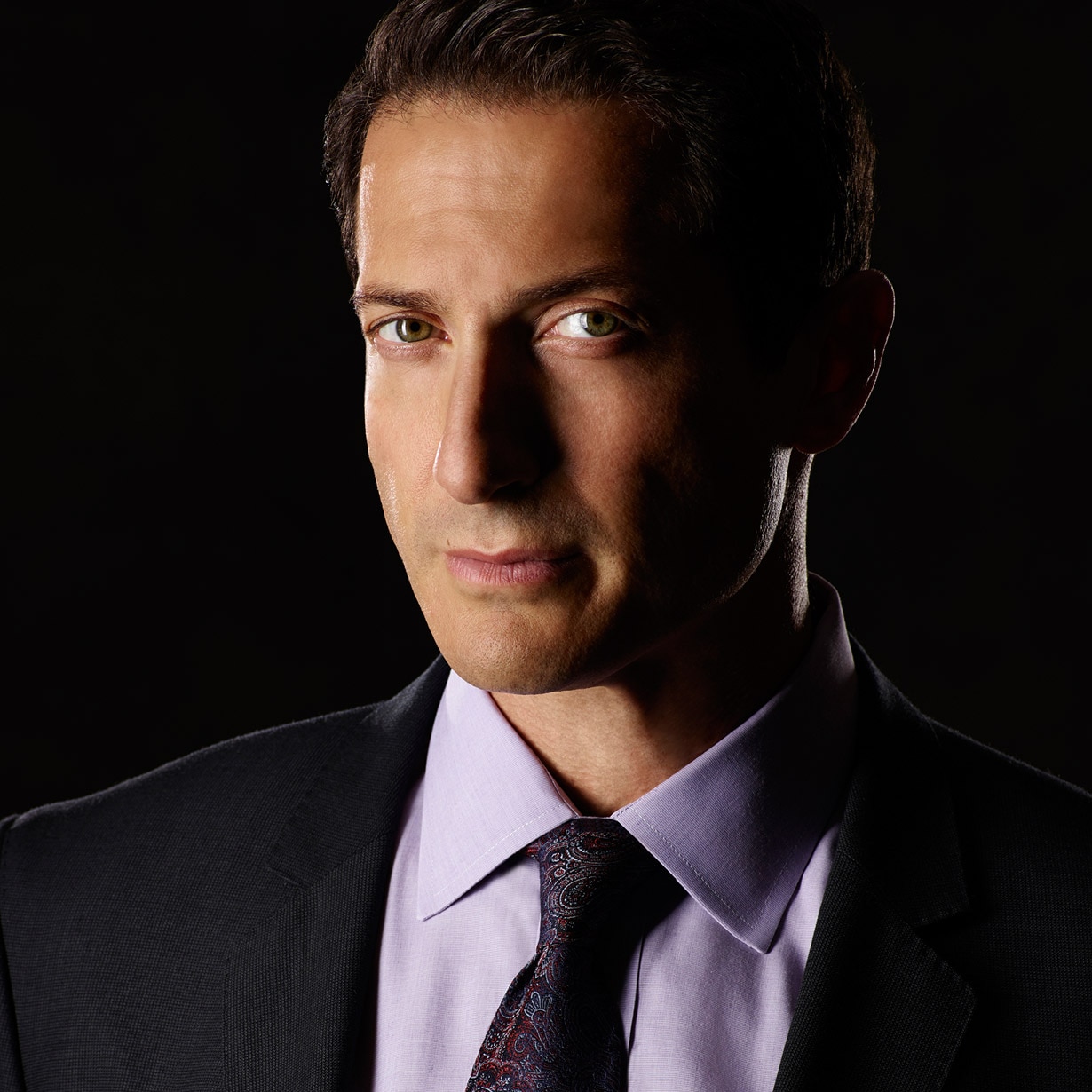 CAPTAIN RENARD
Played By Sasha Roiz
Actor Bio
Sasha Roiz stars in NBC's acclaimed drama series "Grimm" as Captain Renard, Nick's politically adept superior officer and a descendant of a powerful royal line.
Roiz's work on "Grimm" follows his series regular role as Sam Adama, a brutal mob enforcer, on the critically acclaimed Syfy series "Caprica," prequel to "Battlestar Galactica."
In recent years, Roiz has become a familiar face on TV screens, making numerous guest appearances on some of television's most notable programs, including "House," "The Mentalist," "Lie To Me," "CSI," "NCIS," "Castle," as well as a series arc on "Warehouse 13."
Roiz's introduction to feature films was in a supporting role in the blockbuster "The Day After Tomorrow," followed by "16 Blocks," "Man of the Year" and "Unthinkable." Roiz shot his first starring film role in the independent science fiction thriller "Extracted," which premiered at the 2012 SXSW Film Festival. He recently starred alongside Kit Harington and Kiefer Sutherland in the blockbuster "Pompeii."
Raised in Montreal, Canada, Roiz trained theatrically at the Guildford Conservatoire (UK). Upon returning to Montreal, he began to work consistently in theatre, earning a nomination for his performance at the "Masques Awards" (Quebec's Theatre Awards). Roiz currently resides in Los Angeles.