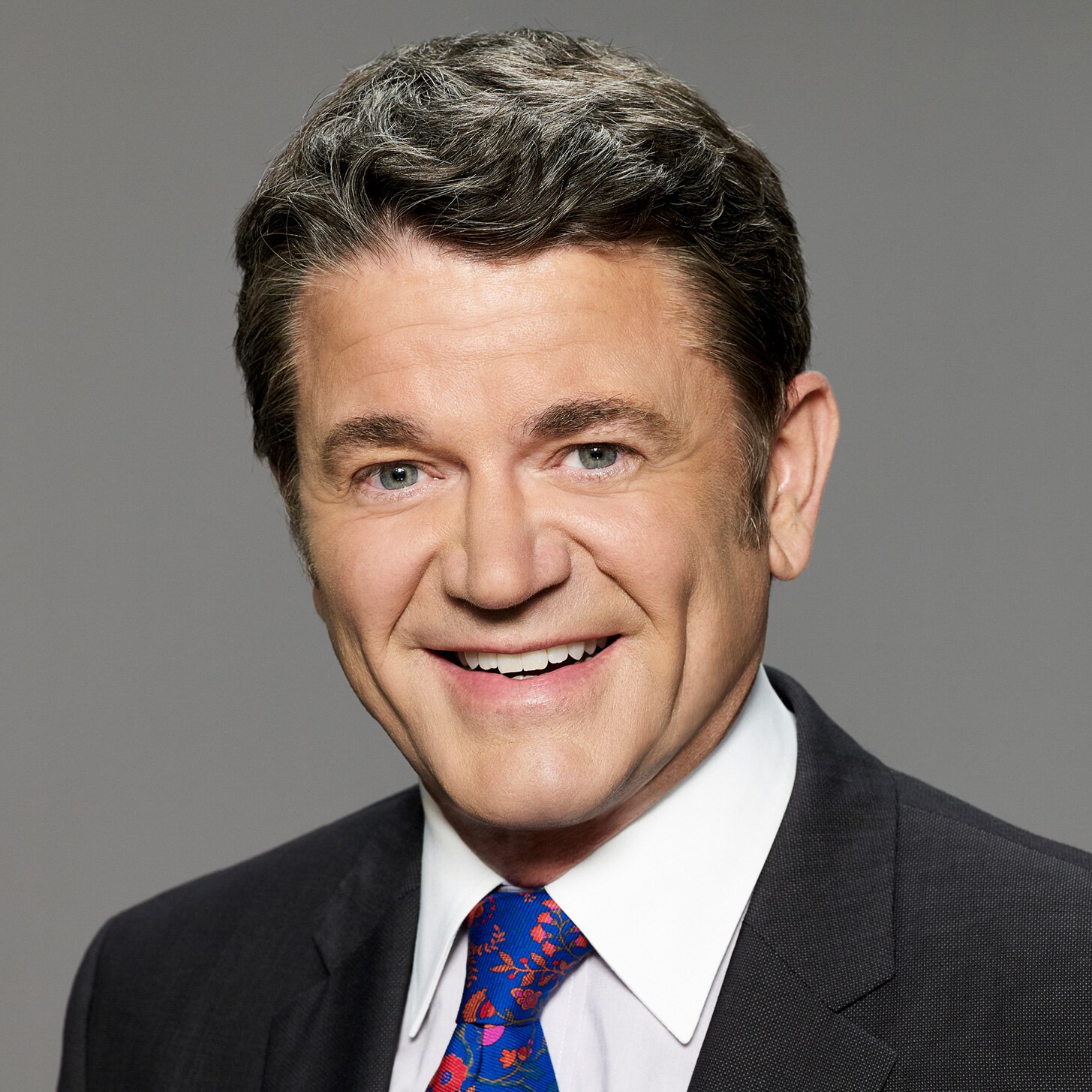 CHUCK
Played By John Michael Higgins
Actor Bio
John Michael Higgins stars as Chuck, the blowhard and difficult-to-please news desk veteran and co-anchor of "The Breakdown," on NBC's new comedy series "Great News."
Once a well-respected network anchor, Chuck feels that he has been pushed out of the spotlight and relegated to this cable news show because of industry ageism. Everyone on staff is afraid of Chuck, except Carol (Andrea Martin), who, due to her extensive mom experience, knows exactly how to deal with a cranky baby. As the only two "olds" in the office, Chuck and Carol form an unlikely friendship.
Higgins received a 2017 Emmy nomination for his work in the Funny or Die series "Tween Fest," which is streaming on Go90. He can currently be seen in Christopher Guest's "Mascots," opposite Jane Lynch, Zach Woods and Chris O'Dowd, "Internet Famous," and "Shimmer Lake," opposite Rainn Wilson and Rob Corddry, which can all be seen on Netflix.
Higgins recently appeared in the film "Almost Christmas," opposite Gabrielle Union, Danny Glover, J.B. Smoove and Usher. In addition, he recently battled Nicole Richie in "Lip Sync Battle" on Spike. Upcoming projects include "Drunk History" on Comedy Central, and "Pitch Perfect 3," opposite Anna Kendrick, Brittany Snow, Ruby Rose and Elizabeth Banks.
Previously, Higgins famously played David Letterman on HBO's "The Late Shift," as well as Scott, the gay dog handler, in Christopher Guest's "Best in Show." In 2011, he starred in Cameron Crowe's dramedy "We Bought a Zoo," opposite Matt Damon, Scarlett Johansson and Thomas Haden Church. He also starred opposite Cameron Diaz, Jason Segel and Justin Timberlake in the comedy "Bad Teacher," directed by Jake Kasdan.
Higgins was seen in "The Ugly Truth," opposite Katherine Heigl and Gerard Butler, as well as the comedy "Couples Retreat," alongside an all-star cast that included Vince Vaughn, Jason Bateman and Jon Favreau. Other credits include both "Pitch Perfect" films, "Yes Man," "Fired Up," "Fred Clause," "Evan Almighty," "The Break-Up," "For Your Consideration," "A Mighty Wind," "Fun with Dick and Jane" and "Blade: Trinity."
On the small screen, Higgins has starred in TV Land's "Happily Divorced," opposite Fran Drescher, and has since made a number of guest-star appearances, including on "Mike and Molly," "Sullivan & Son" and "The Good Wife." He also has a multitude of other credits, including "Raising the Bar," "Arrested Development" and "Ally McBeal."
And, oh yes, do the words, "Come! Come! ...on the kick drum!" mean anything to you?
Higgins currently resides in Los Angeles with his wife and two children.