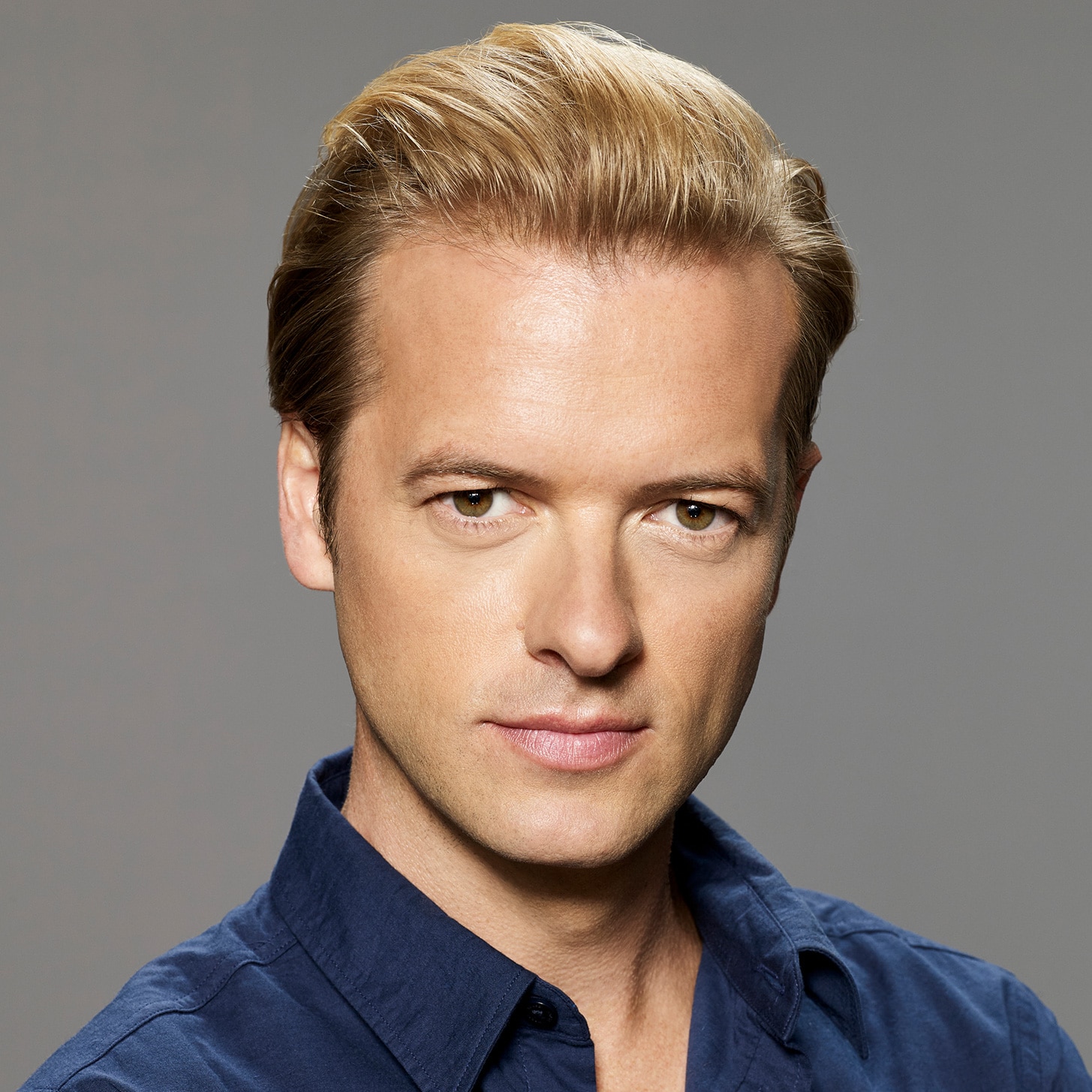 GREG
Played By Adam Campbell
Actor Bio
Adam Campbell stars as Greg, the young executive producer of the cable news show "The Breakdown" and Katie's (Briga Heelan) boss, on NBC's new comedy series "Great News."
Energetic and driven, Greg is constantly trying to put out fires and manage the co-hosts' whims and tantrums. Like Katie, Greg has something to prove: He came to America to make something of himself and impress his estranged family back in England. Greg and Katie butt heads when he refuses to assign her a lead story and then hires her mother (Andrea Martin) as an intern.
Campbell was last seen as Andrew Dice Clay's agent on the Showtime series "Dice." He also had recurring roles on HBO's "Hello Ladies," Netflix's "Unbreakable Kimmy Schmidt" and CBS' "NCIS." His last series was "Mixology," created by Jon Lucas and Scott Moore ("The Hangover"). Other television credits include "The Comedians," "2 Broke Girls," "Parenthood" and "Up All Night."
On the big screen, Campbell was featured in "The Five-Year Engagement," as well as Fox's spoof films "Date Movie" and "Epic Movie," where he met his wife, Jayma Mays. He stars in New Line's upcoming horror film "Wolves at the Door."
Campbell was born in Bath, England, and trained in London at the Royal Academy of Dramatic Art (RADA). He now resides in Los Angeles with his wife and their son, Jude.