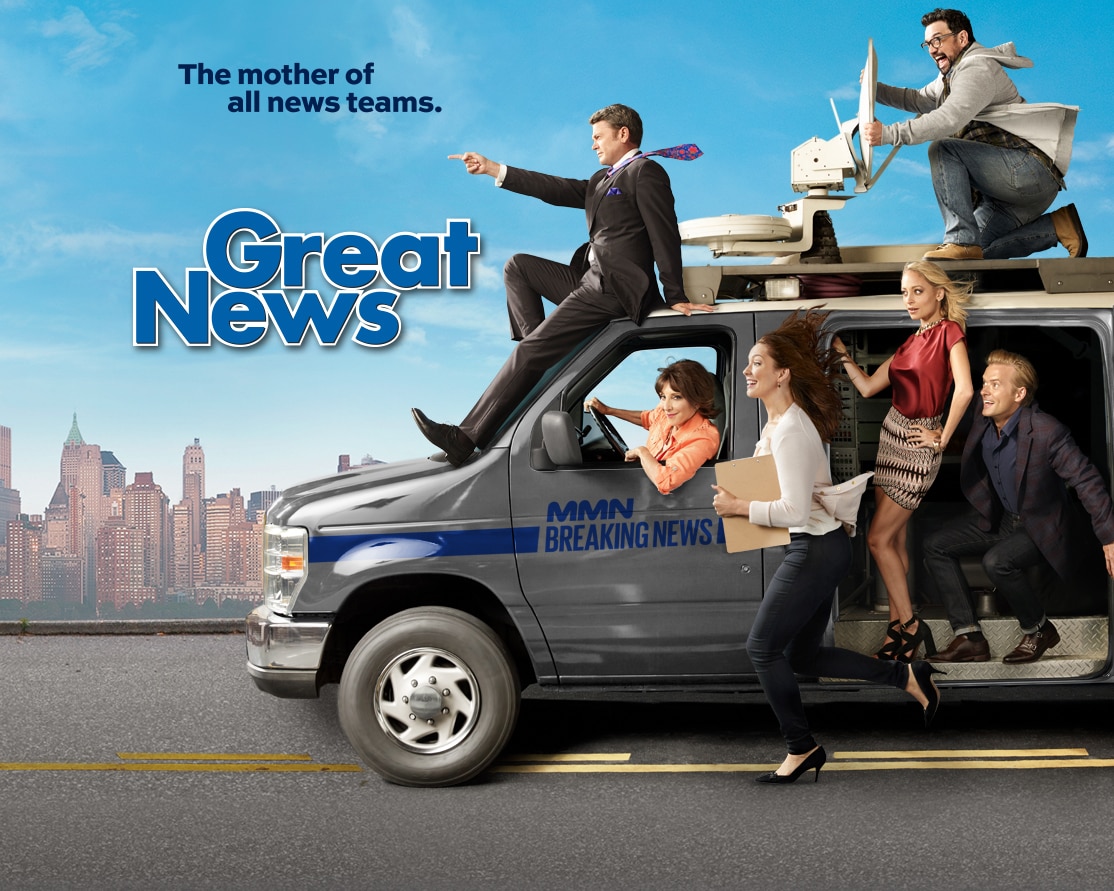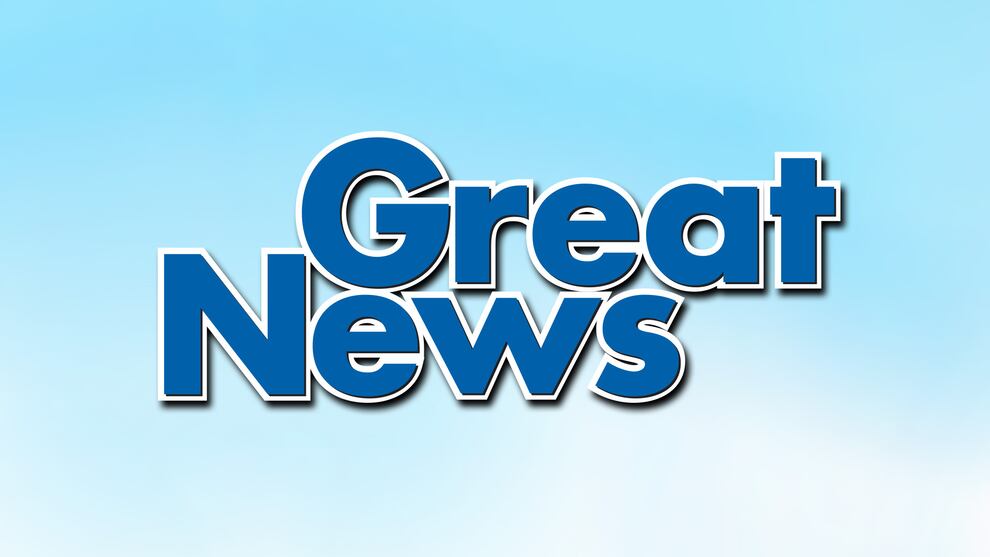 About the Show
Comedy
About the Show
Getting along with office colleagues can be rough, but working with your mom? That's a whole different story, and it's the headline for Katie Wendelson (Briga Heelan, "Ground Floor," "Undateable Live"), a smart, ambitious news producer at "The Breakdown," a national cable news show that shoots in Secaucus, NJ.
Katie was raised by an overly-involved mom who always told her she was destined for greatness. But now at 30 and feeling stuck in her career, Katie is starting to have some doubts. Meanwhile, her mother, Carol (Andrea Martin, "SCTV," "My Big Fat Greek Wedding," "Hairspray Live!"), is also looking for a change. After 30 years of being a stay-at-home mom, Carol decides that it's never too late to follow your dreams and lands an internship at her daughter's news show. This is Katie's worst nightmare, until she comes to realize that with her biggest cheerleader at her side, she and her mom both might just make it after all.
It takes a village to deliver the news day in and day out, and "The Breakdown" team does it with their own special flair. Sitting in the co-anchor chair is Chuck Pierce (John Michael Higgins, "Pitch Perfect," "Best in Show"), the blowhard, difficult-to-please news desk veteran. Once a well-respected network newsman, Chuck intimidates everyone on staff except for Carol, who uses the skills acquired in her 30 years of mothering to deal with him. Together, this odd duo forges an unlikely friendship. Alongside him is Portia (Nicole Richie, "Candidly Nicole," "The Simple Life"), the young, very hip co-host who brings a different perspective to old-fashioned journalism. Sometimes a shrewd social media genius, other times a bit checked-out, Portia finds it hard to relate to Chuck.
Leading the news team is Greg (Adam Campbell, "Unbreakable Kimmy Schmidt," "Mixology"), the dashing young executive producer of "The Breakdown." Energetic and a little uptight, Greg is constantly putting out fires and managing the whims and tantrums of his colleagues. Rounding out the newsroom is Justin (Horatio Sanz, "Saturday Night Live," "The Dictator"), the video editor who has spent maybe a little too much time in a dark room editing horrific news footage, and Beth (Tracey Wigfield), the creepy resident meteorologist who is far from your stereotypical weather girl. 
In Season 2, we find the gang riding high after breaking a giant hacking story, which leads to the ousting of their MMN boss. But they soon learn there is a new boss in town, Diana St. Tropez (Tina Fey, "Saturday Night Live," "30 Rock") and she has big plans to bring their outdated news program into the 21st century. Everyone is affected by the presence of Diana: Carol strives for a promotion, Katie is forced to think seriously about what her next career step might be and Chuck struggles to adjust to the partisan pundit melee that cable news has become. Elsewhere this season, Katie embarks on a new romance with a New York Times reporter while still navigating her feelings for Greg, whom she almost kissed at the end of season one. Portia hits a rough patch with her professional football player husband, Carvel, and Chuck reunites with his estranged son.
The laughs hit close to home in this family/office comedy from Wigfield ("The Mindy Project," "30 Rock"), who serves as creator and executive producer. Tina Fey ("Unbreakable Kimmy Schmidt," "30 Rock"), Robert Carlock ("Unbreakable Kimmy Schmidt," "30 Rock") and David Miner ("Unbreakable Kimmy Schmidt," "Master of None," "The Good Place," "30 Rock") also executive produce. Beth McCarthy-Miller directed the pilot. "Great News" is produced by Little Stranger, Inc., Bevel Gears, Big Wig Productions, 3 Arts Entertainment, Inc. in association with Universal Television.
Episodes available for purchase.
CREDITS
Starring
Briga Heelan, Andrea Martin, Adam Campbell, Nicole Richie, Horatio Sanz and John Michael Higgins
Created By
Tracey Wigfield
Executive Producers
Tina Fey, Robert Carlock, Tracey Wigfield, David Miner
Co-Executive Producers
Chrissy Pietrosh & Jessica Goldstein, Dylan Morgan, Ben Dougan, Eric Gurian, Franco E. Bario
Consulting Producers
Hayes Davenport, Robert Padnick
Writers
Tina Fey, Robert Carlock, Tracey Wigfield, Chrissy Pietrosh & Jessica Goldstein, Ben Dougan, Dylan Morgan & Josh Siegal, Hayes Davenport, Robert Padnick, Sam Means, Amy Hubbs, Dan Klein, Ashley Wigfield, Naomi Ekperigin
Co-Executive Producers
Chrissy Pietrosh, Jessica Goldstein, Eric Gurian, Franco E. Bario, Josh Siegel & Dylan Morgan
Casting Directors
Julie Ashton, C.S.A.
Production Designers
Joseph P. Lucky
Directors of Photography
Tom Magill
Editors
Kenneth LaMere, Katie Abel
Music By
Jeff Richmond, Giancarlo Vulcano
Origination
Los Angeles, California
Produced By
Universal Television in association with 3 Arts Entertainment, Inc., Little Stranger, Inc., Bevel Gears and Big Wig Productions