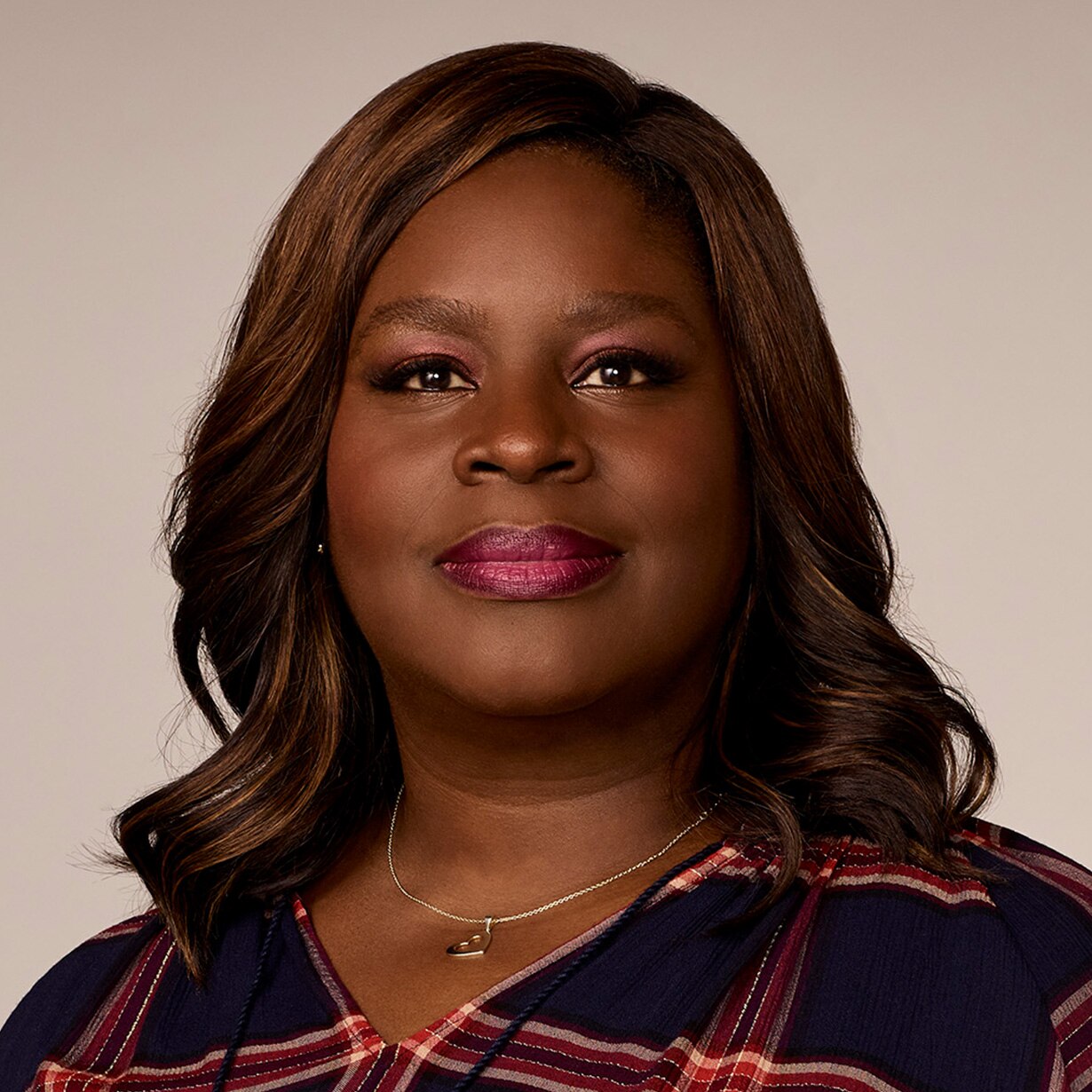 RUBY HILL
Played By Retta
Actor Bio
Retta stars as fun-loving office mate Donna Meagle on NBC's critically acclaimed comedy "Parks and Recreation."
Retta, born Marietta Sirleaf to immigrant parents from Liberia (yes, she is related to Liberia's first female president Ellen Johnson-Sirleaf) grew up in New Jersey. An honor student with memberships in every academic club and student government group she could get her hands on, Retta was well on her way to becoming a cliche. But upon graduating pre-med from Duke University with a degree in Sociology, Retta decided to take a year off before medical school and worked as a contract chemist for GlaxoSmithKline. While working on the drug Combivir, she decided drugs/medicine wasn't her calling. She wanted her own sitcom. Realizing there were several sitcom stars that started as comedians (Roseanne, Drew Carrey, Tim Allen, Brett Butler) she began doing stand-up at Charlie Goodnights in Raleigh NC. Having tasted some comedy success and coming to grips with the fact that there were no sitcoms to be had in North Carolina, she decided to move to LA.
Retta started performing at open mics all over the Los Angeles and eventually started showcasing for NACA (National Association for Campus Activities). She became a must-see act on the college circuit and soon was nominated for female comedian of the year by Campus Activities Magazine. She was Comedy Central's first winner of their Laugh Riots Stand-Up Competition which led to an appearance on the New Faces Showcase at Montreal's "Just For Laughs" Comedy Festival. This performance led to a development deal with ABC/Disney. Retta was also featured in Essence Magazine's as one of 2005 Class Clowns alongside Sherri Shepherd, Niecy Nash and Tony Rock.
Retta's television appearances include "It's Always Sunny In Philadelphia," "Jimmy Kimmel Live," "Freddie," "Comics Unleashed," "The Soup," "Premium Blend" and "Comedy Central Presents . . . Retta."
Her film credits include "Fracture" with Anthony Hopkins, "First Sunday" with Ice Cube and Katt Williams, "Sex & Death 101" with Simon Baker, and "Dickie Roberts: Former Child Star" with David Spade.
Retta currently resides in Los Angeles.