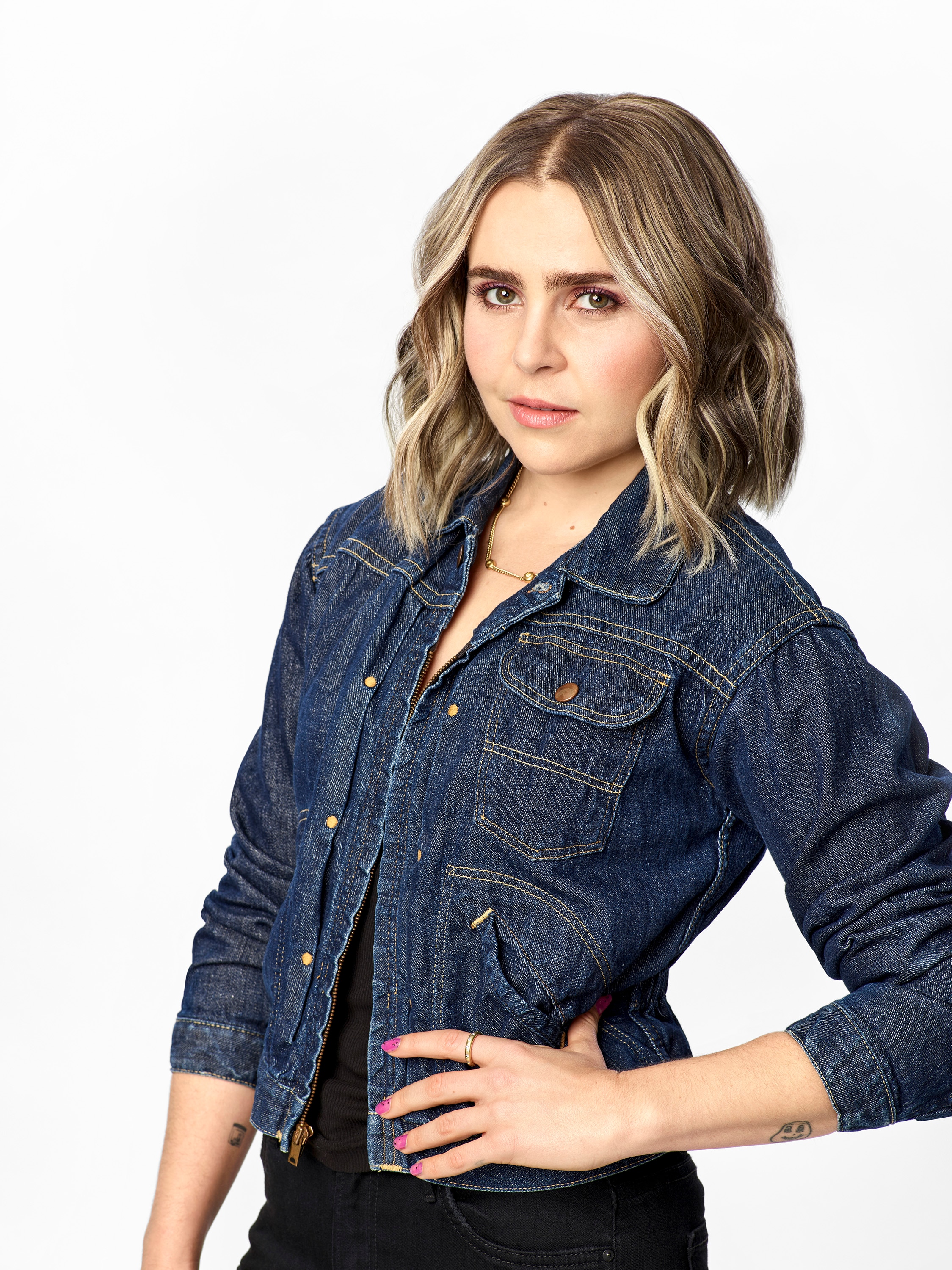 ANNIE MARKS
Played By Mae Whitman
Actor Bio
Mae Whitman plays Annie Marks on the new NBC drama "Good Girls."

In her most well-known role, Whitman starred as Amber Holt, the bright but rebellious daughter of Sarah Braverman, on NBC's drama series "Parenthood." Her performance won her a Gracie Award for Outstanding Female Actor in a Breakthrough Role and earned her a Critics' Choice Television Award nomination for Best Supporting Actress in a Drama Series. She's also had a recurring role on the Emmy Award-winning comedy "Arrested Development."

Whitman appeared in the critically acclaimed film "The Perks of Being a Wallflower," opposite Logan Lerman, Emma Watson and Ezra Miller. Whitman is also the voice of Tinker Bell in the hugely successful Disney Infinity franchise and April O'Neil in "Teenage Mutant Ninja Turtles" on Nickelodeon.

Next on the big screen she will appear in MGM's remake of the 1983 romantic comedy "Valley Girl."

Whitman's lengthy film resume includes "When a Man Loves a Woman," starring Meg Ryan and Andy Garcia; "Bye Bye Love," with Randy Quaid, Paul Reiser and Amy Brenneman; "Independence Day," starring Will Smith; "One Fine Day," starring George Clooney; "Hope Floats," starring Sandra Bullock, Gena Rowlands and Harry Connick Jr.; and "Nights in Rodanthe," starring Diane Lane.