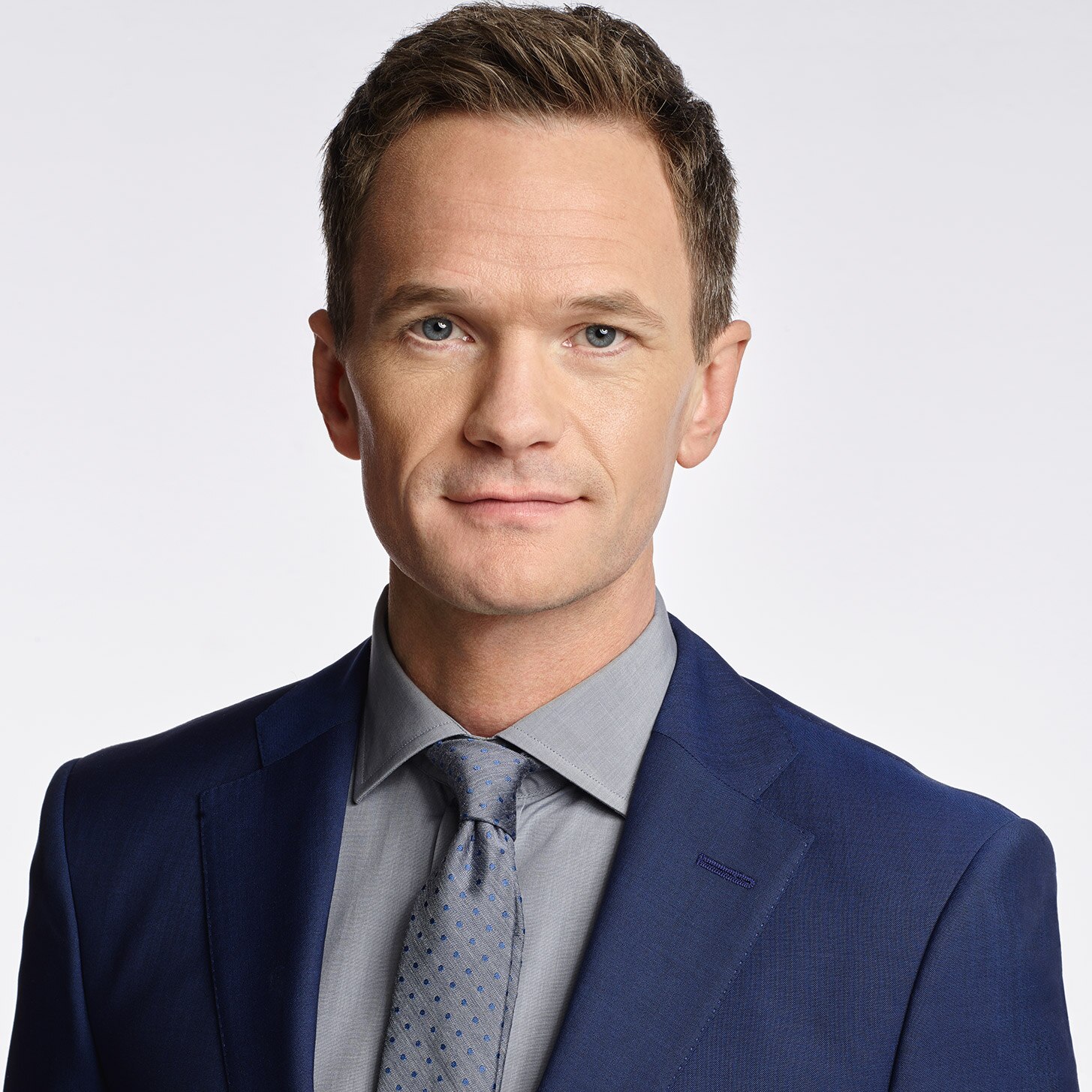 NEIL PATRICK HARRIS
Host Bio
Neil Patrick Harris is the host of NBC's new game show "Genius Junior," which celebrates the brightest children in America.
Harris also currently stars as Count Olaf in Netflix's series adaptation of Lemony Snicket's A Series of Unfortunate Events." His other television projects include NBC's "Best Time Ever with Neil Patrick Harris," "American Horror Story," "How I Met Your Mother," "Glee," "Sesame Street," "Stark Raving Mad," "Joan of Arc" and "Doogie Howser, M.D.," among others.
His many online projects include "Neil's Puppet Dreams," "Dr. Horrible's Sing-Along Blog" and "Prop 8: The Musical," and his films include "Downsizing," "Gone Girl," "A Million Ways to Die in the West," "Cloudy with a Chance of Meatballs 1 & 2," "The Smurfs 1 & 2," the Harold & Kumar films, "Starship Troopers" and "Clara's Heart," among others.
A veteran of the stage, his work on Broadway includes "Hedwig and the Angry Inch," for which he received Tony, Drama League and Drama Desk awards, "Assassins," "Cabaret" and "Proof." His Off-Broadway/regional work includes "Company" (New York Philharmonic), "All My Sons" (Geffen Playhouse), "The Paris Letter" (Kirk Douglas Theater), "Sweeney Todd" (New York Philharmonic, San Francisco Symphony Orchestra), "Romeo and Juliet" (Old Globe Theater), "Rent" (Los Angeles/2nd National Tour) and "Luck, Pluck and Virtue" (Atlantic Theater Co.). On the London stage, he starred in "tick, tick…BOOM!" (Menier Chocolate Factory).
Harris' directing work includes "Nothing to Hide" (Pershing Square Signature Center & Geffen Playhouse), "Rent" (Hollywood Bowl), "The Expert at the Card Table" (Edinburgh Fringe Festival & Broad Stage Theater) and "I Am Grock" (El Portal Theater).
Harris is a five-time Emmy Award winner for his role as host of the 63rd, 65th, 66th and 67th annual Tony Awards and his guest-starring role on "Glee." Additionally, Harris served as host of the 87th Annual Academy Awards in 2015. Named one of the "2008 Entertainers of the Year" by Entertainment Weekly, he was included on Time magazine's 2010 Time 100 List, an annual list of the world's leading thinkers, leaders, artists and heroes.