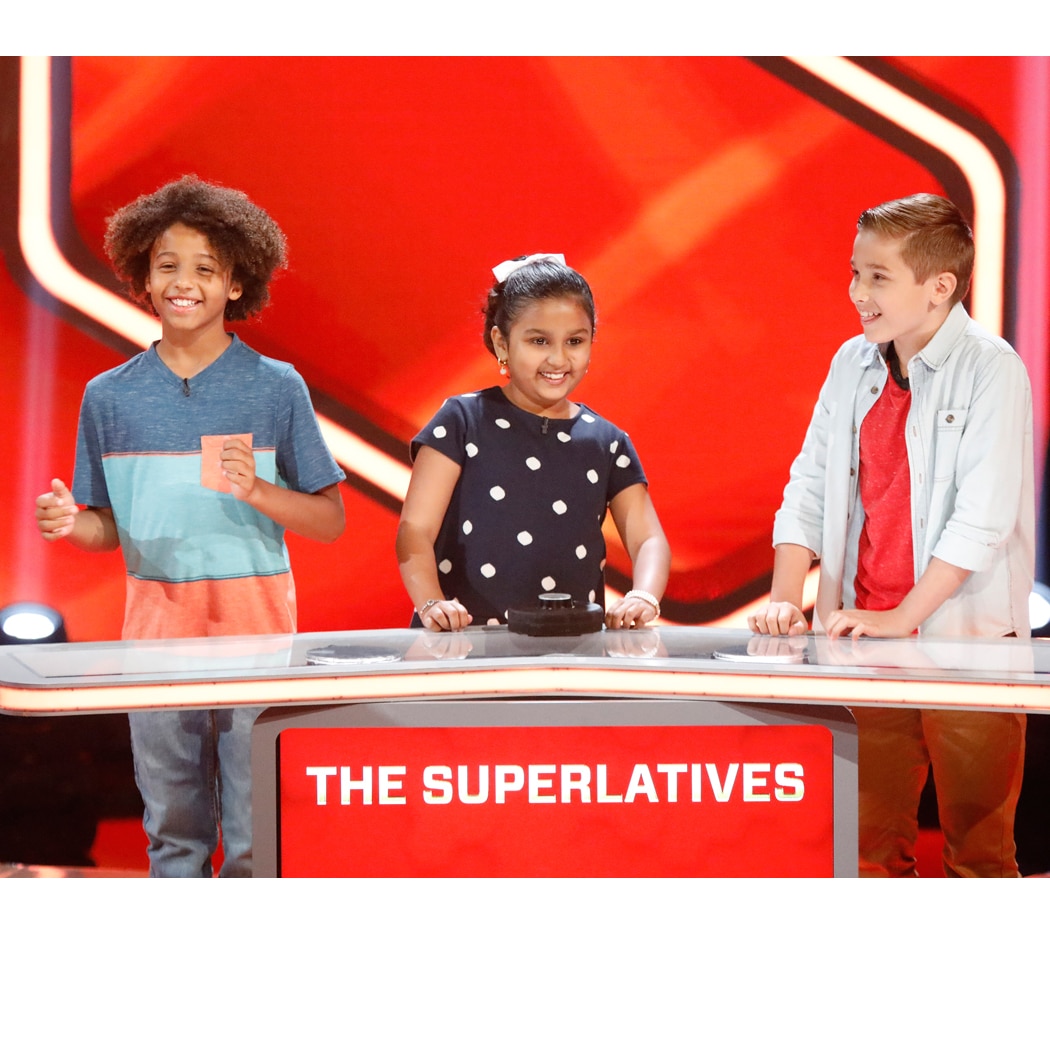 Contestant Bio
Ethan
Age: 11
Hometown: Chicago, Illinois

Ethan is an 11-year-old self-described computer nerd from Chicago, Illinois, with an IQ of 145. The son of a teacher and a police officer, Ethan and his twin brother, Tyler, have their hands in everything. They are arcade hustlers, run an eBay business, foster hundreds of animals from a local shelter and play sports. In his free time, Ethan is building a computer from scratch. The twins agree on almost everything, except who is smarter. Guess we will find out.

Devananda
Age: 8
Hometown: Aliso Viejo, California

Devananda might just be the sweetest 8-year-old genius you've ever met. From Aliso Viejo, California, Devananda loves to read. She's read over 2,000 books and counting. Her dream is to one day have her own library with a bed and kitchen so she never has to leave.

Connor
Age: 9
Hometown: Woodland Hills, California

Connor is a 9-year-old from Woodland Hills, California, and it's hard to keep him grounded when all he thinks about is space. Connor wants to be an astrophysicist. He knows everything about space and hopes that when he grows up he can prove that a black hole is pulling all matter in our universe to the center. When he's not studying space, Connor is an exceptional tennis player and loves to hang out with his older brother.