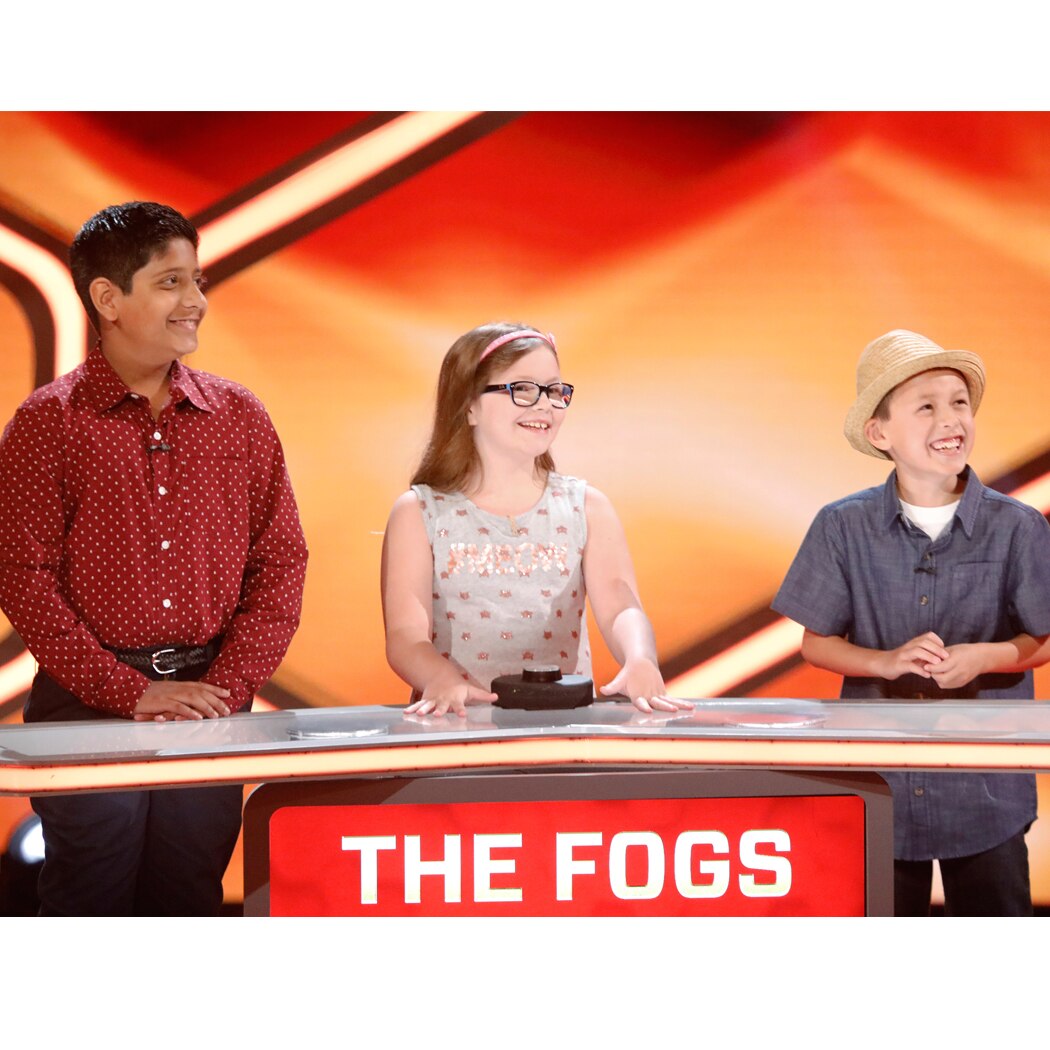 THE FELLOWSHIP OF GENIUS SCHMENIUS, AKA THE FOGS
Contestant Bio
Bryan
Age: 8
Hometown: Andover, Massachusetts

Bryan is an 8-year-old from Andover, Massachusetts. He's a rated chess player in the U.S. Chess Federation and ranked #13 in his age range in his home state, often beating high school kids. He also enjoys reading comic books such as "Calvin & Hobbes."

Lillian
Age: 9
Hometown: Kingsland, Georgia

Lillian is a 9-year-old from Kingsland, Georgia. She's in the fifth grade but reads at a high school level. She enjoys reading news and crime stories as well as writing fiction. She hopes to be an author like J.K. Rowling.

Vinay
Age: 12
Hometown: Reston, Virginia

Vinay is a 12-year-old from Reston, Virginia. He enjoys building model cities and recently won first place in the regionals of the Future City competition. He hopes to become a genetic engineer one day.