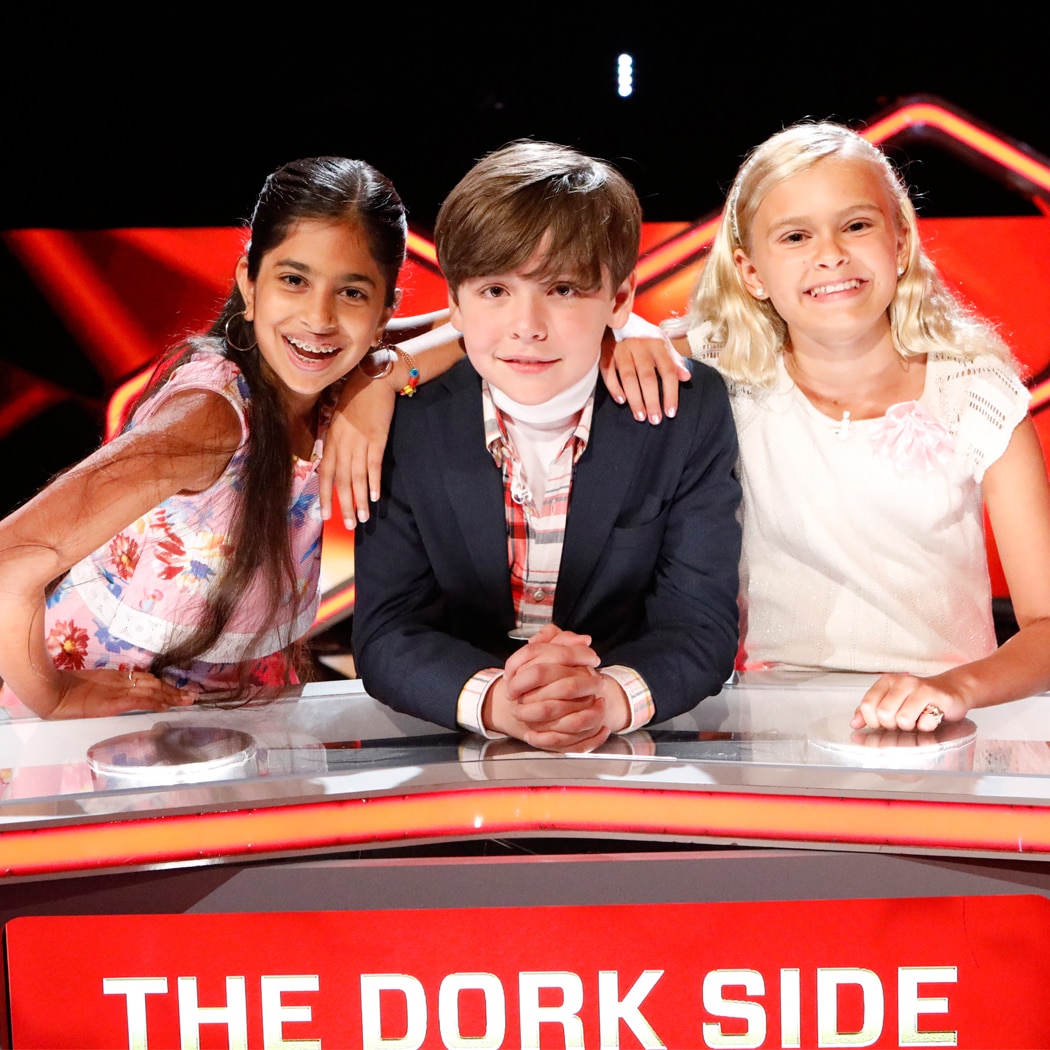 Contestant Bio
Ashley
Age: 10
Hometown: Orlando, Florida

Ashley is a bubbly, sarcastic 10-year-old from Orlando, Florida. She's the oldest of five kids and Ashley says when they are out in public, life gets a bit chaotic. Ashley's youngest siblings are two twins - Liam, a terror, and Caroline, her sweet sister who was diagnosed with autism. Ashley mentors Caroline and strives to be a strong role model for her. Ashley has an audio graphic memory, which she says means, "I hear everything I remember, which is the opposite of my dad, who forgets everything he hears."

Rodrigo
Age: 10
Hometown: Miami, Florida

Rodrigo is a 10-year-old from a large Cuban family in Miami, Florida. He's always moving, dancing or talking about computer programs and building robots that compete in worldwide competition. One robot even got 22nd place in a global competition. Rodrigo speaks English, Spanish and Portuguese. He plays three instruments and knows seven different computer coding programs.

Shivani
Age: 11
Hometown: Paramus, New Jersey

Shivani is an 11-year-old who dreams of moving from her home in Paramus, New Jersey, to Broadway someday. She has a beautiful voice and loves to act and sing. When she's not performing, she likes to read the dictionary for fun. Her friends call her the "Talking Dictionary" because she has a great vocabulary and can spell anything.