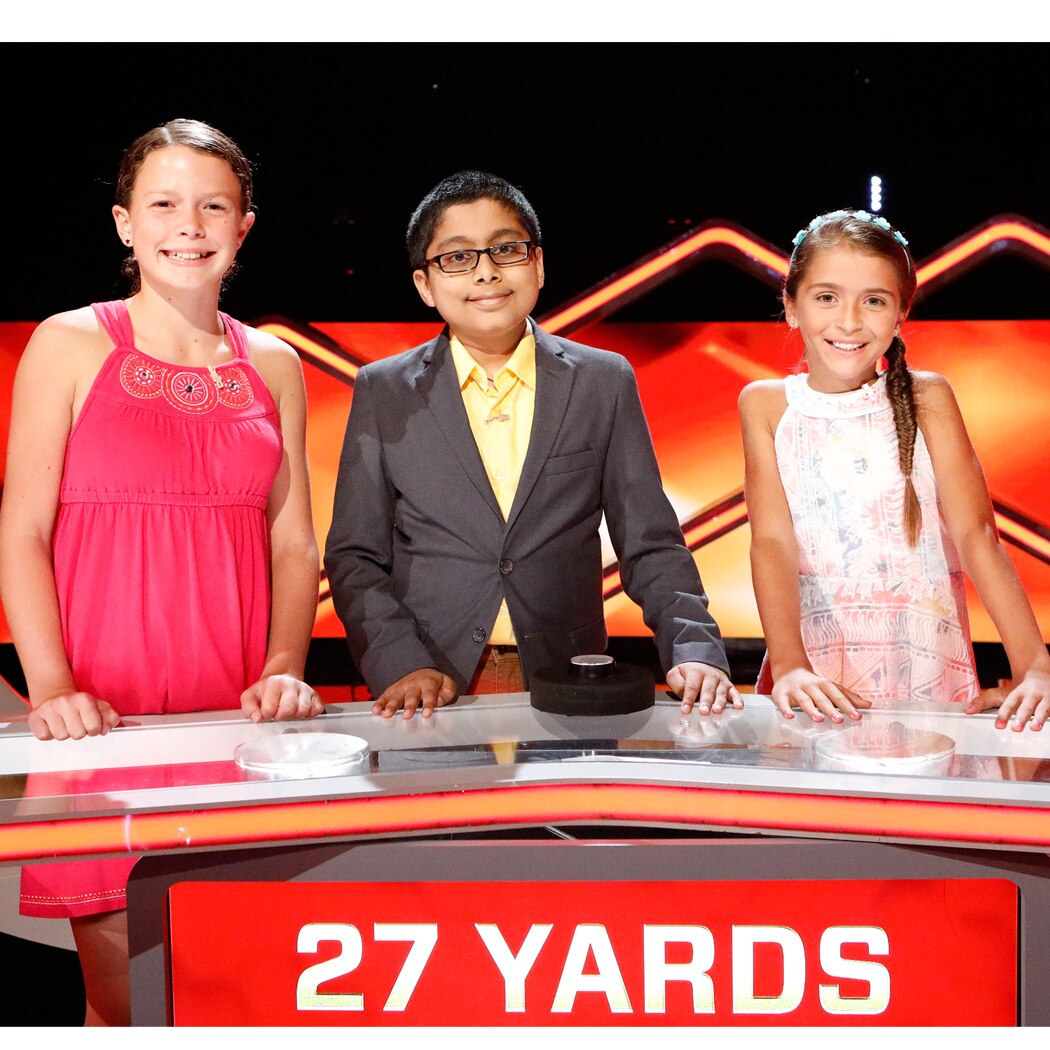 Contestant Bio
Anna
Age: 10
Hometown: Mayodan, North Carolina

Anna is a 12-year-old from Mayodan, North Carolina. She is involved in more than a dozen activities outside of academics, including volleyball, softball, ballet, tap dance and cheerleading. She also plays the saxophone. Her family has fostered three children, and she currently has a 13-year-old foster sister whom Anna has taken under her wing. Anna knows how fortunate she is and makes the most of every single day.

Vivek
Age: 11
Hometown:  Dallas, Texas

Vivek is an 11-year-old from Dallas, Texas. He's currently studying physics, astrophysics and mathematics at Northwestern University. He is also part of a robotics team at Illinois State University. He's not sure what he loves more, talking about wormholes or chasing after his 2-year-old sister.

Summer
Age: 10
Hometown: Long Branch, New Jersey

Summer is a charismatic 11-year-old from Long Branch, New Jersey. She is an avid storyteller and has written 15 books, compared to her mom who says the last book she read was "Green Eggs and Ham." Summer competed against kids from all over the world in a poetry contest, and her haiku was published internationally. Summer is extremely organized and obsessed with details, but for someone so meticulous she loves to let loose with gymnastics.