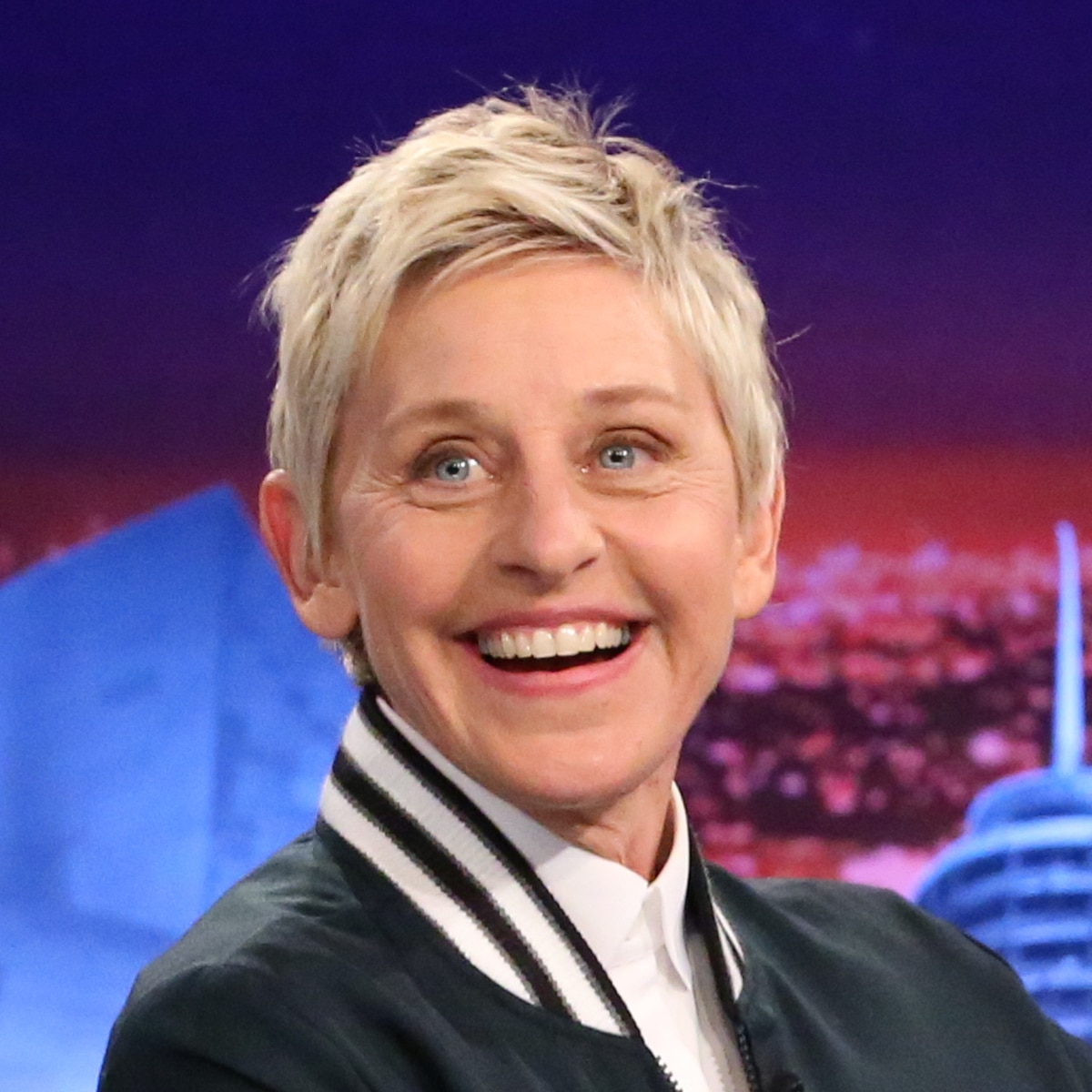 ELLEN DEGENERES
Executive Producer Bio
Ellen DeGeneres is a beloved television icon and entertainment pioneer whose distinctive comic voice has resonated with audiences from her first stand-up comedy appearances through her work today on television, in film and in the literary world.
Ellen DeGeneres has made a home for herself in daytime with her hit syndicated talk show, "The Ellen DeGeneres Show." The show, now in its thirteenth season, has earned a total of 55 Daytime Emmy Awards.
DeGeneres had the honor of hosting the highly rated 79th annual Academy Awards and was nominated for a Primetime Emmy Award for "Outstanding Individual Performance in a Variety or Music Program." In 2014, Ellen hosted the 86th annual Academy Awards and garnered the telecast's largest audience in 14 years; she most famously broke the Internet with the star-studded selfie that earned the title of "Most Retweets of All Time."
DeGeneres also received critical success for her HBO stand-up specials. "The Beginning" received two Emmy nominations in 2001, and the special entitled "Here and Now" was also nominated for two Emmys in 2004.
An accomplished best-selling author, DeGeneres released her first home design book, titled "Home," on October 27, 2015. Additionally, DeGeneres has had three best-selling books: "Seriously… I'm Kidding," which includes a compilation of comedic observations, quotes and stories from her life, "My Point… And I Do Have One" and "The Funny Thing Is…"
DeGeneres recently launched ED by Ellen, a lifestyle brand inspired by her iconic style, values and personality, and features an array of product categories that include home, apparel and accessories. Recently, Bergdorf Goodman hosted exclusive online and in-store pop-up shops for ED, where Ellen celebrated the brand. ED has also partnered with Gap Kids to create Gapkids X ED, a brand collaboration focused on empowering and supporting girls, and also teamed up with leading fashion footwear distributor Camuto Group to create a collection of shoes for their Spring 2016 line. The brand's flagship e-commerce site, EDbyEllen.com, launched in June 2015 and received over 190,000 registered users on its first day alone, with key items selling out across multiple categories.
In addition, ED On Air is a seasonal collection created with Ellen's distinctive style and designed exclusively for QVC. Featuring a selection that includes decorative accents, gift ideas, holiday trim, garden essentials, tabletop, entertaining must-haves and more, ED On Air captures Ellen's passion for design at an affordable price point.
In 2010, DeGeneres signed a multiyear exclusive deal with Warner Bros. Television Group and founded A Very Good Production. Ellen is an executive producer on ABC's "Repeat After Me," a half-hour reality series inspired by a highly successful signature segment from "The Ellen DeGeneres Show." Ellen also teamed up with Steve Harvey to executive produce NBC's "Little Big Shots," an hour-long show that highlights the world's most talented kids. "Ellen's Design Challenge," a competition series on HGTV, began its second season in January 2016. Additional projects include NBC's "First Dates," a voyeuristic look at a variety of real first dates happening throughout one night at the same restaurant; Travel Channel's "Hello Goodbye," a half-hour show that captures some of life's most precious moments as regular, everyday people arrive and depart from two of America's largest airports; and Dr. Seuss' "Green Eggs and Ham," set to debut on Netflix in 2018.
DeGeneres has been successful in her feature film work, scoring unprecedented popular and critical response to her character Dory in the blockbuster animated feature "Finding Nemo." "Finding Dory," the highly anticipated sequel to "Finding Nemo," was released in June 2016.
DeGeneres' career began as an emcee at a local comedy club in her hometown of New Orleans. Her acting career in television included roles in several successful sitcoms before being offered a part in "These Friends of Mine" on ABC. After the first season, the show was renamed "Ellen." Running from 1994 to 1998, the show garnered record ratings, with DeGeneres receiving Emmy nominations each season for Outstanding Lead Actress in a Comedy Series. In 1997, DeGeneres received the coveted Peabody Award and an Emmy for writing the critically acclaimed "Puppy Episode," in which her character came out as a gay woman to a record 46 million viewers.
Both on and off screen, DeGeneres' humanitarian efforts take center stage. DeGeneres brought awareness to bullying by creating a PSA titled "Be Kind." "The Ellen DeGeneres Show" has raised over $50 million for various causes, including global warming and breast cancer awareness.
DeGeneres has also become a sought-after spokesperson who has been featured in highly successful and popular campaigns, including American Express and CoverGirl.