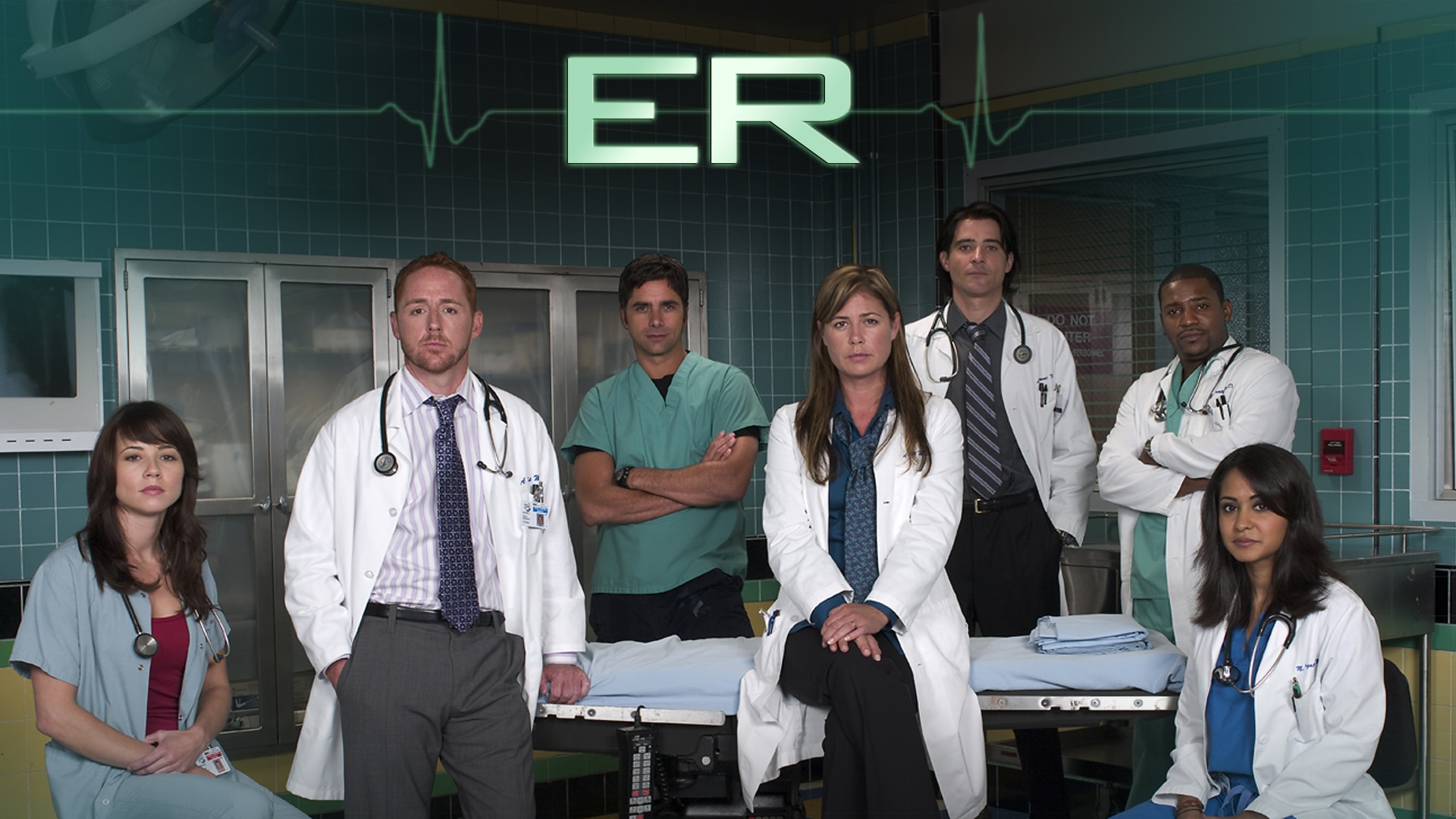 About the Show
NBC's celebrated medical drama "ER" debuted in the fall of 1994 and aired its series finale 15 seasons later. Along the way, "ER" helped launch the careers of George Clooney, Julianna Margulies and Noah Wiley among many others. Combining the extraordinary talents of multiple award-winning producer John Wells ("The West Wing" "Third Watch"), best-selling author Michael Crichton ("Jurassic Park") and the creative team at Steven Spielberg's Amblin Television, the venerated series "ER" explores the inner workings of an urban teaching hospital and the critical issues faced by the dedicated physicians and staff of its overburdened emergency room. The highly acclaimed drama series holds the distinction of being recognized as the most Emmy-nominated series in the history of television with 124 nominations. Crichton, Wells and Zabel served as executive producers, along with Christopher Chulack, Joe Sachs and Janine Sherman Barrois.
A winner of the prestigious George Foster Peabody Award, the series also earned 22 Emmy Awards, including Outstanding Drama Series in 1996, among many accolades. In addition, the cast was honored with four Screen Actors Guild Awards for Outstanding Ensemble Performance in a Drama Series.
In its final season, the staff at County General Hospital included Abby Lockhart (Maura Tierney), a recovering alcoholic trying her best to juggle a demanding residency and motherhood while everything around her seems to be falling apart; Dr. Greg Pratt (Mekhi Phifer), an attending fighting for the chief spot on the floor as well as for a firm grasp on his love life; Neela Rasgotra (Parminder Nagra), a skilled surgical resident committed to growing in her craft as well as in her place on the surgical team; Sam Taggart (Linda Cardellini), a spirited ER nurse who is finally getting some time to explore life and love both in and outside the hospital; Dr. Archie Morris (Scott Grimes), the quirky-yet-talented attending dedicated to his work but constantly distracted by his own world; Tony Gates (John Stamos), a paramedic-turned-doctor who has overcome numerous obstacles to take on the rigorous challenges of life in the ER; Dr. Simon Brenner (David Lyons) the newest attending physician with a penchant for stirring things up, and Dr. Cate Banfield (Angela Bassett) as a tough-as-nails attending physician whose arrival shakes up the ER.
"ER" is a production of Constant c Productions and Amblin Television in association with Warner Bros. Television.