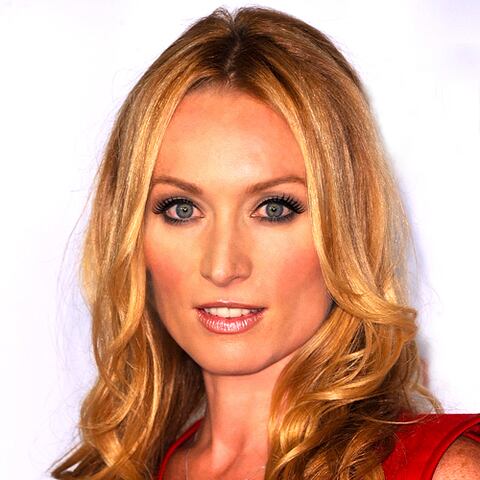 Lady Jayne Wetherby
Played by
Victoria Smurfit
Actor Bio
Irish actress Victoria Smurfit, already a beloved presence on British television and film whom Variety once called an "Irish stunner," is set to make a weekly impression on American viewers as Lady Jayne in the upcoming NBC drama "Dracula," as deeply as her series co-star Jonathan Rhys Meyers is certain to make an indentation on necks.
In the series, from the producers of "Downton Abbey," Smurfit plays the upstanding Lady Jayne amid the stratified world of Victorian London as Dracula covertly returns, posing as American entrepreneur Alexander Grayson, to seek revenge on those who ruined his life centuries ago. With its largely British cast and locations, the stylish and bloody "Dracula" is scheduled to debut October 25 and will air on NBC Fridays at 10:00 p.m. ET/PT (9:00 p.m. Central).
A native of Dublin, Smurfit is a member of one of Ireland's most prominent families. Educated at St. Columba's College in Dublin and St. George's School in Ascot, England, she finished her studies at the Bristol Old Vic Theatre School. In 1997, she introduced herself to television viewers on the BBC series "Ivanhoe" followed by the BBC miniseries "Berkeley Square." Her breakthrough role came on the BBC series "Ballykissangel." Other series roles include those on the Channel 4 drama "North Square," Granada TV's "Cold Feet" (which ran in the U.S. on Bravo), ITV's "Trial & Retribution" (playing the lead role of Detective Chief Inspector Roisin Connor) and more recently, the Irish RTÉ series "The Clinic." Among her other TV projects are telefilms such as "The Shell Seekers" with Vanessa Redgrave, Agatha Christie's "Marple: The Mirror Crack'd from Side to Side" and The Hallmark Channel's "Honeymoon for One," along with a guest-starring role on the ABC series "Missing."
On the big screen, Smurfit has shown both her drama and comedy talents in such feature films as "The Run of the Country," "The Leading Man," "Romance and Rejection," "The Wedding Tackle," "The Last Great Wilderness," "Bulletproof Monk," Danny Boyle's "The Beach" and the Chris and Paul Weitz film "About a Boy" with Hugh Grant. She will next be seen in the independent film "An Unkindness of Ravens" with Amy Smart.
A patron of the children's charity World Vision Ireland, among other philanthropic causes, Smurfit currently resides in Los Angeles with her family.