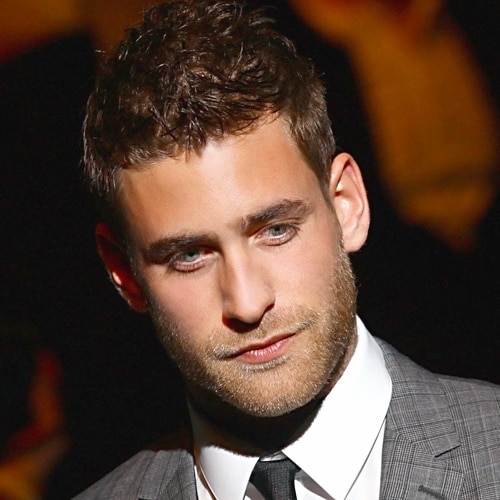 JONATHAN HARKER
Played By Oliver Jackson-Cohen
Actor Bio
Oliver Jackson-Cohen is a British actor with a wealth of experience in television and film. In late October, he will star in the epic new television adaptation of the iconic horror story "Dracula" for Sky Living and NBC.
Thus far in his career, Oliver has starred in some of the best-loved television dramas in the U.K. In his first major television role, he played lead character Philip White on the BBC's period drama "Lark Rise to Candleford," an adaptation of Flora Thompson's autobiographical novel. Following this, he was accepted into the Lee Strasberg Theatre & Film Institute and relocated to New York to continue his studies as an actor. In his first audition there, he landed the lead role for the independent feature film "Life and Death at 17" and starred opposite Jennifer Lawrence and Richard Gere.
He is widely known for his role as painter Roddy Temple in ITV's Emmy Award-nominated "Mr. Selfridge," directed by Andrew Davies ("Bridget Jones Diary," "Sense and Sensibility") and co-starring Jeremy Piven and Katherine Kelly. Earlier this year, he appeared alongside Miranda Richardson, Cynthia Nixon and Ben Chaplin in the Emmy Award-nominated "World Without End" for Channel 4. He was also seen in "Bonekickers" with Hugh Bonneville and Adrian Lester.
In 2010, Oliver starred in two feature films: "Faster," an action thriller directed by George Tillman, Jr. in which he played the villain opposite Dwayne Johnson and Billy Bob Thornton, and the romantic comedy "Going the Distance," alongside Drew Barrymore, Justin Long and Jason Sudeikis. He also starred in "What's Your Number" with Anna Faris and Chris Evans and the thriller "The Raven," opposite John Cusack.
At the beginning of his career, Oliver was part of the YoungBlood Theatre Company, which gives young aspiring actors the chance to create and perform in plays and sketches based on their own experiences. While the company was in its early stages, Oliver worked alongside actresses such as Carey Mulligan, Imogen Poots and Ophelia Lovibond.