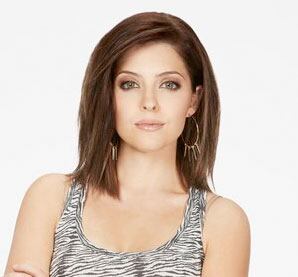 Theresa Donovan
Played by
Jen Lilley
Actor Bio
Jen Lilley stars as mischievous bad girl Theresa Donovan on "Days of our Lives."
Born in Roanoke, Virginia, Lilley didn't start acting until attending the University of Virginia when she played the lead in an indie film called "The Loss of Life." After that, she fell in love with acting and averaged six indie films a semester. In addition to acting, she is also a talented singer, dancer and comedian, performing in many improv casts, including the Upright Citizens Brigade.
Lilley will next be seen as the lead in the independent film "The Book of Esther." She previously starred as Maxie Jones on ABC's "General Hospital" and in Weinstein's critically acclaimed feature film "The Artist," winner of five Academy Awards, including Best Picture. She's also known for her comedic skills and starred on MTV's improvised comedy series, "Disaster Date."
Other recent projects include the films "Turnaround Jake," "Revelation Road," "The Olivia Experiment," "The Back-up Bride" and "One Small Hitch," as well as television appearances on "Castle," "Two and a Half Men," "Rules of Engagement," "Criminal Minds" and "iCarly."
Lilley is active in various charities, especially those that focus on protecting children against physical and sexual abuse, as well as those involved with building wells to provide water to those in need. She garnered the National Educators Award for her work in Guatemala and serves as a celebrity ambassador for the child abuse and treatment organization Childhelp.
She currently lives in Los Angeles.