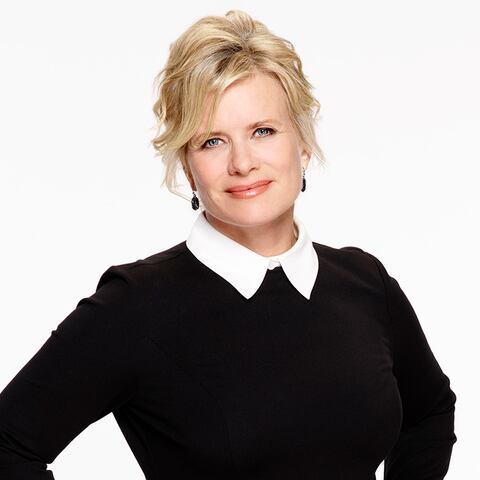 Kayla Brady
Played by
Mary Beth Evans
Actor Bio
Mary Beth Evans returns to NBC's hit daytime drama "Days of our Lives" in the role of beloved Brady family daughter and sister, "Kayla Brady," after a 14-year absence.
Evans was voted Best Actress by her 4th-grade classmates in Orange County, California. From there the self-described "beach girl" set her sights on a performing career. At 14 she got a job in a fast-food restaurant and had her older sister drive her to acting classes.
Following graduation from Huntington Beach High School, Evans spent five months in Europe before joining the prestigious South Coast Repertory Conservatory.
Evans is known not only for her earlier stint on "Days," but also as "Katherine Bell" on "General Hospital" and "Sierra Montgomery" on "As the World Turns." She has appeared in many television shows and movies in guest roles, local theatre productions and won a Soap Opera Digest Award for Favorite Supercouple with co-star Stephen Nichols ("Steve 'Patch' Johnson").
As a working mother, Evans finds time to enjoy interior decorating, cooking and crafts. She has a mail order business for fresh, bake-them-yourself, apple pies. She married Dr. Michael Schwartz in 1985 and together they reside in Southern California with their three children, Danny, Katie and Matthew.