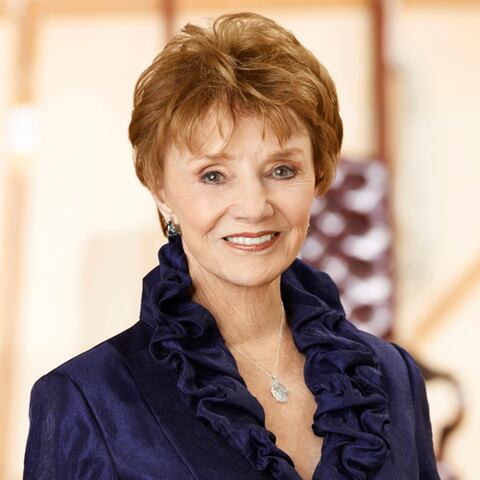 Caroline Brady
Played by
Peggy McCay
Actor Bio
Emmy Award winner Peggy McCay joined the cast of "Days of our Lives" as Caroline Brady in January 1983.
A native of Manhattan, McCay attended Barnard College and earned a Bachelor of Arts degree from Columbia University. Two weeks after her graduation, she won a role in a Kraft Television Theater production. At 19, she went on tour in Tennessee Williams' "Summer and Smoke" with the Margo Jones Repertory Company.
McCay won an Emmy as Outstanding Guest Actress in a Drama Series for her performance on "The Trials of Rosie O'Neill." She also earned an Emmy nomination for her work in the miniseries "Woman On the Run: The Lawrencia Bambenek Story."
Her birthday is November 3.