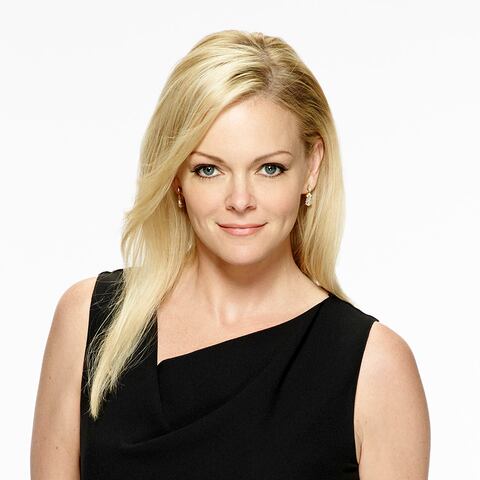 Belle Black
Played by
Martha Madison
Actor Bio
Martha Madison plays Belle Black on NBC's hit daytime soap "Days of our Lives." Madison is a native of Houston, Texas, and began studying acting at the age of six at the Actors' Theatre of Houston as well as Houston's renowned Theatre Under the Stars. After graduating high school, Madison enrolled at Texas A&M University, where she also became the captain of the nationally ranked, Division 1-A Texas Aggie Dance Team. After graduating with a Bachelor of Science in psychology, Madison was accepted into the musical theater program of the prestigious American Musical and Dramatic Academy in New York City. She studied under the tutelage of Mark Riherd, Philip George and Lars Rosager while continuing to hone her craft as a dancer, singer and actress.
In August of 2003, Madison moved to Los Angeles to focus her energies on television and film. In July of 2004, she was cast as the beloved character Belle Black on NBC's long-running soap opera "Days of our Lives." After playing the role for nearly four years, Belle "sailed away" from Salem. Since then, Madison has had the great fortune to guest star on shows like "Without a Trace," "Criminal Minds," Hallmark's romantic comedy "Undercover Bridesmaid" and "The Bay." Madison is currently the executive producer and host of the weekly vodcast "SoapBox" on TradioV.com and is set to premiere in the star-studded web series "Winterthorne," of which she is also a co-executive producer.
Outside of the entertainment industry, Madison regularly finds time to support many charities. Most notably, she became a National Ambassador for the National Multiple Sclerosis Society in 2005. Her mother was diagnosed with this devastating disease in 1983, so she has proudly joined in the effort to raise awareness and funds for research.
Madison and her husband, restaurateur AJ Gilbert, are the proprietors of Luna Park in San Francisco, as well as Chefsheet.com - the very first restaurant inventory app for smartphones and tablets. Together, they have a daughter named Charley, and a Weimaraner named Henry.