LEARN MORE ABOUT THE SHOW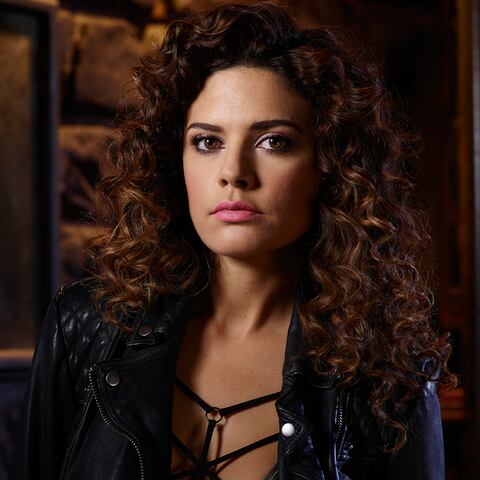 Zed
Played by
Angélica Celaya
Actor Bio
Angélica Celaya stars as Zed, an artist with an intuitive nature and heightened senses that keep her deeply connected to the world around her, in NBC's new drama "Constantine."
 
Celaya made her American television debut portraying Angela Flores on Season 7 of "Burn Notice" on USA Network. More recently, she has appeared on the TNT hit series "Dallas" as the calculating Lucía Treviño.
 
This multi-talented actress began her career in Mexico City. Promptly after graduating from the Argos Acting Studio, she landed leading roles in the prime time soaps "Los plateados," "Marina" and "Mientras haya vida" produced by TV Azteca.
 
She then relocated to Miami where she got her first starring role opposite Latin pop star Chayanne in the vampire miniseries "Gabriel, Amor Inmortal."
 
Her most recent role is that of journalist Eugenia Casas in "El Señor de los Cielos," one of Telemundo Network's highest-rated soaps.
 
Celaya is the daughter of a Mexican-American mother and a father who migrated to the U.S. in 1971 from Sonora, Mexico. Before marrying her mom in 1974, Celaya's dad faced deportation several times. Celaya was born and raised in Tucson, Arizona. She has dual citizenship, carrying both United States and Mexican passports.  
 
By the time she entered high school, Celaya knew she wanted to be in the entertainment business. She discovered she had a deep love for acting, directing and producing. When she turned 16, she was awarded a scholarship by the University of Arizona to early start her university studies at night while still in high school.
 
Celaya accepted, but chose to pursue a degree in psychology instead of acting. It was not until some time later, as a program conductor at Telemundo Arizona that she truly decided on a career in front of the cameras. Seeing her potential as a leading actress, Telemundo Network signed her with a full scholarship to attend Mexico's prestigious Argos Acting Studio. Her talent and studies soon paid off, resulting in her first Spanish-speaking role in one of their soaps.