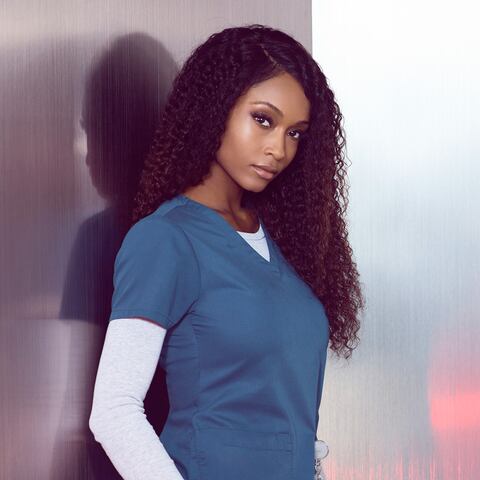 Nurse April Sexton
Played by
Yaya DaCosta
Actor Bio
Yaya DaCosta stars as April Sexton, a smart, bold intuitive ED nurse who is the lifeblood of the department, loves the action inside the hospital and is as loyal as they come, on NBC's drama "Chicago Med."
New York born and bred, DaCosta has showcased her versatility as an actress with powerful performances across film, television and stage. Recently, DaCosta starred in the jazz biopic "Bolden," opposite Nelsan Ellis, Ian McShane and Gary Carr. In 2016, she co-starred in the film "The Nice Guys," opposite Ryan Gosling, Matt Bomer and Russell Crowe. 
On television, DaCosta played the title role in Lifetime's Angela Bassett-directed Whitney Houston biopic, "Whitney."
Film credits include Lee Daniels's critically acclaimed film "The Butler," with Forest Whitaker, Oprah Winfrey and David Oyelowo; Oren Moverman's acclaimed film "The Messenger," with Woody Harrelson and Ben Foster; Lisa Cholodenko's Oscar-nominated "The Kids Are All Right" opposite Mark Ruffalo; and Joseph Kosinski's "Tron: Legacy."
DaCosta has also appeared in "In Time," "Big Words," "Mother of George" and John Sayles's "Honeydripper," co-starring Danny Glover and Charles S. Dutton. She reunited with Dutton in the telefilm "Racing for Time," which he also directed. DaCosta began her professional acting career in Liz Friedlander's "Take the Lead," opposite Antonio Banderas, for which she received a Teen Choice Award nomination.
She has had guest-starring roles on a variety of TV series, most notably the final season of "Ugly Betty." She also had a recurring role on the daytime drama "All My Children," as well as appearances on "House," "Body of Proof," "Army Wives," "Mercy," "Law & Order: SVU" and "Eve."
DaCosta's theater work includes a passionate portrayal of Olivia in the Sonnet Repertory Theatree's production of "Twelfth Night," and a co-starring role with Leslie Uggams in the Signature Theatre Co.'s revival production of Leslie Lee's "The First Breeze of Summer," directed by Ruben Santiago-Hudson. For her performance, she was honored with a Vivian Robinson AUDELCO Recognition Award for Excellence in Black Theatre.
In addition to acting, DaCosta has done speaking engagements at colleges on subjects ranging from environmentalism to women's issues. She holds a bachelor of arts in international relations and African studies from Brown University.