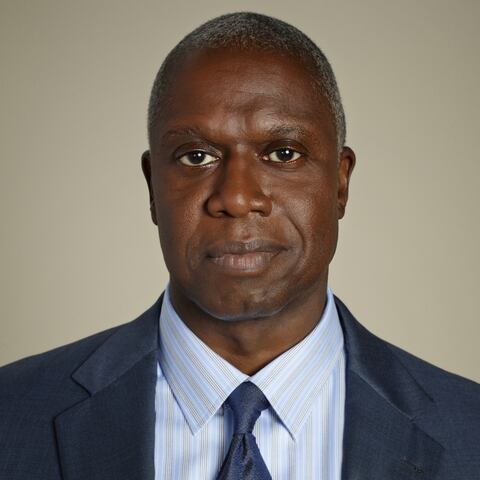 Captain Ray Holt
Played by
Andre Braugher
Actor Bio
Andre Braugher currently stars as Captain Ray Holt on NBC's Golden Globe Award-winning comedy "Brooklyn Nine-Nine."
Braugher has won two Critics Choice Awards for Best Supporting Actor in a Comedy Series and received three Emmy Award nominations for his role.

Braugher starred on the critically acclaimed TNT series "Men of a Certain Age," alongside Ray Romano and Scott Bakula, and received Emmy nominations in 2010 and 2011. In 2006, he won an Emmy and earned a Golden Globe nomination for his starring role in the FX miniseries "Thief."

In 2000-01, Braugher starred in the critically acclaimed ABC drama series "Gideon's Crossing," for which he received both an Emmy and Golden Globe nomination.

It was Braugher's riveting portrayal of Det. Frank Pembleton, however, on NBC's "Homicide: Life on the Street" (1992-98) that brought Braugher breakout success and earned him an Emmy win and two nominations, as well as two Television Critics Association Awards, in 1997 and 1998. Braugher received a second Emmy nomination in 1996 for his work in the Peabody Award-winning HBO production "The Tuskegee Airmen."

In addition to Braugher's success on the small screen, audiences have seen him star in a variety of feature film roles, including "Primal Fear," "Frequency," "City of Angels" and "Glory."  
A most versatile performer, Braugher has appeared on stage with the New York Shakespeare Festival in "Measure for Measure," "Twelfth Night" as Henry V, and in last summer's "As You Like It." At Joseph Papp's Public Theater, Braugher performed in "The Way of the World" and Shakespeare's "Richard II" and "Coriolanus."

Most recently, Braugher presented the New York premiere of Oni Faida Lampley's "Tough Titty," along with his wife, Ami Brabson, who starred in the lead role. Inspired by Lampley's own experiences, "Tough Titty" follows a woman whose breast cancer diagnosis sends her on a journey of self-discovery as she learns to face the disease, her family and her community.

Braugher, who was born and raised in Chicago, earned a B.A. from Stanford University and an M.F.A. from Juilliard.