SEASON PREMIERE JUNE 1 | TUESDAY 8/7c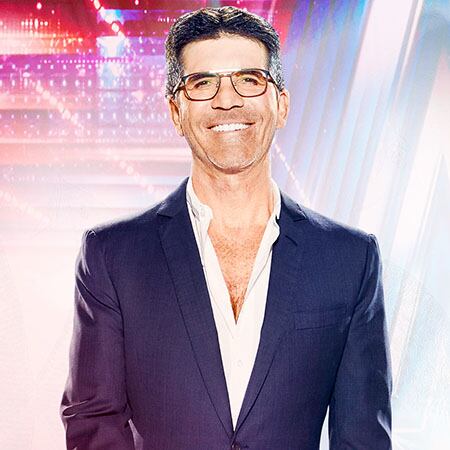 Simon Cowell
Judge / Executive Producer Bio
Simon Cowell executive produces and serves as a judge on NBC's highly popular alternative series "America's Got Talent" and "America's Got Talent: The Champions."
Cowell is a record company executive, television and film producer and global entertainment icon. 
In 2004, Syco Entertainment was formed as part of Cowell's new Sony Music partnership. Syco Entertainment is one of the world's leading global music, film and TV production companies and is responsible for some of the most successful global music and TV franchises. Artists signed to Syco Music include One Direction, Camila Cabello, Louis Tomlinson, PRETTYMUCH, Labrinth, Courtney Hadwin, James Arthur, CNCO, Grace VanderWaal and many more. Syco's television assets include two worldwide record-breaking shows: "The X Factor" and "Got Talent." Both formats have launched more global superstars than any other talent show in history. 
Cowell was awarded the Visionary Award by the Media Access Awards in 2018, which honors those in the media business who advance the portrayal and employment of people with disabilities. He has received the Rose d'Or Golden Jubilee Award and BAFTA's Special Achievement Award in recognition of his outstanding contribution to the entertainment industry. He has also been awarded the International Emmy Founders Award. In total, shows created by Cowell have received 25 awards, including eight National Television Awards and seven BAFTAs. In 2015, he was honored with the Music Industry Trusts Award, the British music industry's most prestigious accolade, in recognition of his contributions to the industry and many charitable causes. 
Before launching Syco Entertainment, Cowell was an established record label executive. He first appeared on TV as a judge on the UK talent show "Pop Idol" before launching "American Idol" in 2002. He led the judging panel for eight years and saw stars such as Kelly Clarkson and Carrie Underwood launch their careers. 
"The X Factor," created by Cowell, premiered in 2004 in the UK on ITV and has since gone on to be a phenomenon, airing in 178 territories and being locally commissioned in 57 territories. The show has created more international music careers than any other television format, including Fifth Harmony and One Direction. Artists discovered by the show have sold more than 500 million records, including 250 No. 1s and 450 Top 10 records. 
As well as being a judge on "The X Factor," Cowell is also a judge on "Britain's Got Talent." The "Got Talent" format is officially the world's most successful reality TV format of all time, airing in 194 territories worldwide and holding the Guinness World Records title for the highest number of adaptations, having been commissioned in 72 territories globally. 
To date, "Britain's Got Talent" has won three National Television Awards, two Royal Television Society Awards and the BAFTA for Best Entertainment Program two years in a row in 2018-19. "America's Got Talent" is in its 15th season and continues to be the number-one summer series year after year. 
In addition to music and TV, Cowell has extended into feature film. He produced "This Is Us," the 3D concert documentary about One Direction. The movie was number-one worldwide for the opening week box office. 
Throughout his career, Cowell has remained a devoted supporter of many charities and causes. He is a patron of Together for Short Lives, The Katie Piper Foundation and The Linda Blair Sacred Heart Foundation, as well as an ambassador for Great Ormond Street Hospital and the Hopefield Animal Sanctuary.