RETURNS AUGUST 10 | TUESDAY 8/7c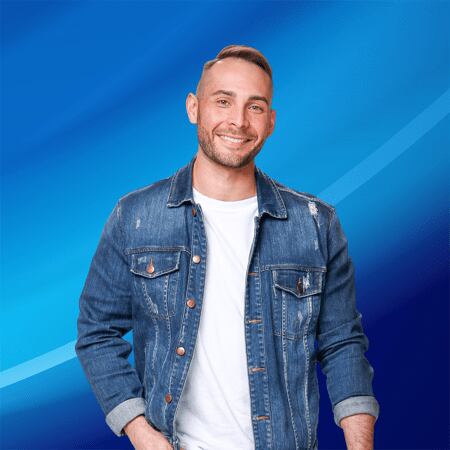 Bio
Kameron Ross started his country music journey at the age of 8. In 1998, his parents took him to his first concert to see Shania Twain at the Houston Livestock Show and Rodeo. That experience changed his entire life, as he walked away knowing what he was meant to do in life.
He soon began singing at local country music concerts that allowed budding artists the chance to make a name for themselves. In 2006, he put out an album produced by T.G. Sheppard & Kelly Lang called When I'm Done Lovin' You. In 2010, he played at the A Day in the Country music fest in Houston, opening for The Band Perry, Miranda Lambert and many other artists.
Around the same time, he started to become more in tune with who he was as a person as well. Today, Kameron is an openly gay country music singer. He is 100 percent happy being himself, in a loving relationship and still pursuing his country music career, singing anywhere and everywhere he can while staying close with his amazing family!