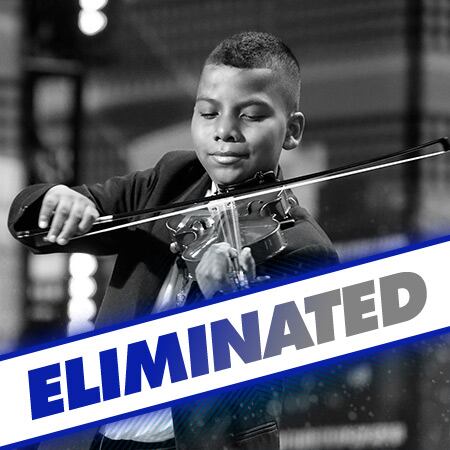 Bio
Age: 11
Hometown: Raleigh, North Carolina
Tyler Butler-Figueroa was a child that loved to play with his baby brother and play sports with his cousins until, at the age of four and a half, he was diagnosed with acute lymphoblastic leukemia. Instead of playing basketball, football or soccer like the other boys Tyler's age, Tyler was fighting for his life. During this time, Tyler was looking for a way to express himself and escape the bullying that he went through because of his hair loss and his facial birthmark. His school offered violin lessons, so he signed up and learned how to read music and play the violin. 
Tyler advanced quickly in class and wanted to get more technical training, so he left the program and began teaching himself advanced techniques from the internet. He and his mom created a YouTube channel, and he began performing covers of songs. He also began street performing and playing at local events to save money for musical equipment. 
Tyler was inspired by violinist Brian King Joseph from Season 13 of "America's Got Talent," and he started saving his money to travel to audition for the show. Tyler auditioned, and the rest is history. 
Tyler wants to write a children's book and possibly make a documentary or movie about his journey with cancer and the violin. He wants to be an inspiration for someone going through a life-altering disease like cancer and let them know to stay strong, not give up, keep reaching and know that it is possible for dreams to come true, as this opportunity on "America's Got Talent" is a dream come true for him! Tyler has already won because he is now cancer-free and almost four years in remission!