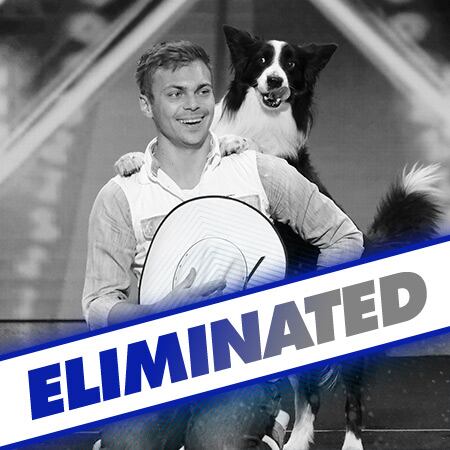 Bio
Age: 23 & 9
Hometown: Vienna, Austria
Lukas Pratschker and his dog Falco are originally from Vienna, Austria, and are a canine freestyle team. They have been performing together for nearly eight years. Lukas worked as a full-time dog trainer in Vienna after he finished school in 2014 and opened an indoor practice center for his project, "School of Dog." On the weekends, Lukas and Falco perform their dog dance shows at different events around Europe.

Falco is a Border Collie and likes to play with his toys and little brothers in the park. He also loves to take long walks around the forest and swim in the lake. He is a very relaxed dog who likes to be the center of everyone's attention.
When Lukas is not training dogs or on walks with his best four-legged friend, he likes to play the guitar, piano or drums.