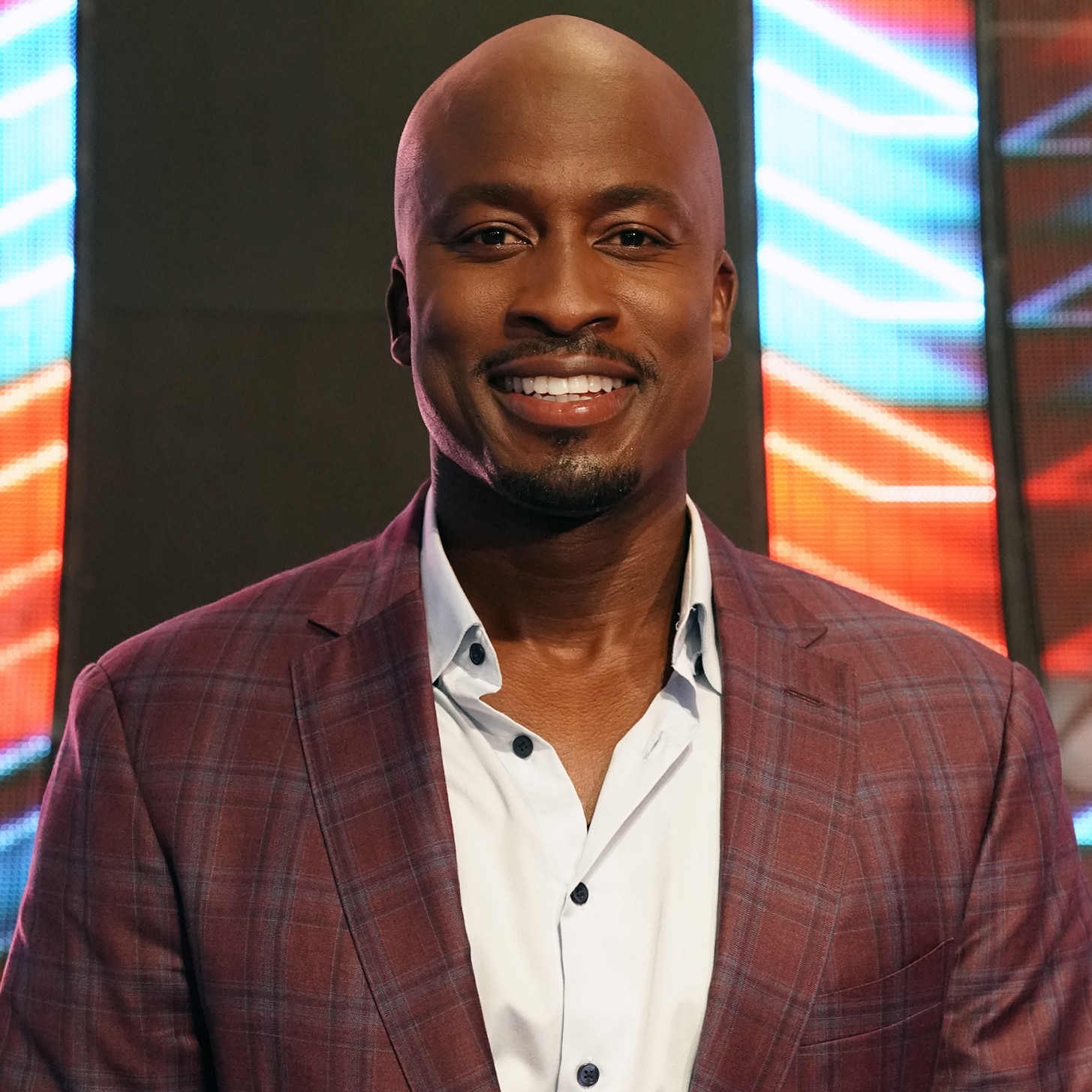 AKBAR GBAJABIAMILA
Host Bio
Akbar Gbajabiamila is host of NBC's three-time Emmy Award-nominated hit competition series "American Ninja Warrior," which begins its 13th season on May 31.
Gbajabiamila, who played five years in the NFL with the Raiders, Chargers and Dolphins, also has an inspiring new book, "Everyone Can Be a Ninja: Find Your Inner Warrior and Achieve Your Dreams." His first book draws inspiration from the fierce competitors on "American Ninja Warrior" and details his own path to success. Always the optimist, Gbajabiamila counsels readers on what it takes to overcome obstacles and become a modern day "ninja."
The Los Angeles native grew up in the Crenshaw district with his mother and father, both of whom were born and raised in Nigeria, and six siblings. His first name means "great" in Arabic and his last name means "big man come save me," which derives from his paternal great-great-grandfather, an impressive man who stood 7 feet tall and was the moderator in the village in which he lived.
As a kid who gravitated towards athletics, his first passion was playing basketball. He was part of the basketball team at Crenshaw High School during the dynasty era coached by Willie E. West. He also started playing football, pressured by coaches because his older brother was a powerhouse on the team.
When it came time for college, he played football at San Diego State University, where he graduated with a degree in communication and new media studies before completing a certified entrepreneurship program at the Wharton School of Business in 2005.
While playing for the Chargers, Gbajabiamila contributed to KSWB, an NBC radio affiliate in San Diego, and co-hosted "Football Night in San Diego" from 2007-08. He went on to serve as an analyst for the Mountain Network and CBS Sports before joining the NFL Network in 2012.
Gbajabiamila was also a fan favorite on the 2011 ABC adventure series "Expedition Impossible," where he was selected by producer Mark Burnett to compete in challenges across the globe. Elsewhere, Gbajabiamila appeared on NBC's "The Night Shift" and hosted NBC's 2017 "Red Nose Day Special" and "Macy's 4th of July Fireworks Spectacular."
Gbajabiamila has a long history of volunteering and social consciousness. He currently serves as a board member for the Asomugha Foundation, an organization aimed at creating better educational opportunities for impoverished communities. He also serves on the board of the Michael J. Fox Foundation.
Gbajabiamila resides in Los Angeles and is married with four kids.