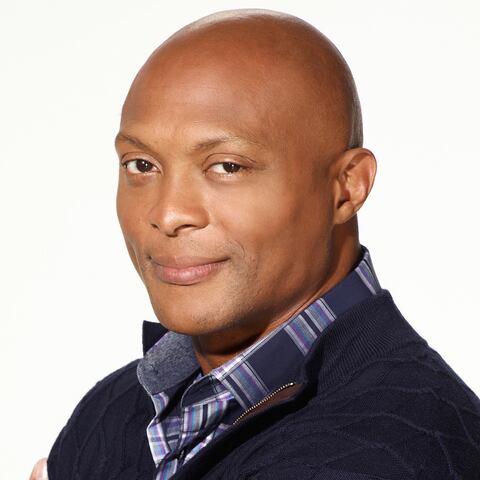 Eddie George
Judge Bio
Eddie George is a judge on NBC's new reality competition show "American Dream Builders."  
Well known for his brilliant career in football, the Heisman Trophy winner and College Football Hall of Fame inductee from Ohio State segued into an outstanding NFL player, playing the majority of his career with the Tennessee Titans. With football over, George has gone on to a successful career as a landscape architect. Utilizing his charisma, determination and strong will to change communities, George co-founded the landscape architecture firm EDGE. With projects ranging from retail and office spaces to college campuses and entire communities, the company currently enjoys regional market expertise across the Midwest and the South. 
George's personal commitment to a healthy lifestyle has shaped EDGE's approach to planning and design. He applies his principles to the creation of places that are socially, environmentally and economically sustainable. After Hurricane Katrina, the firm was responsible for renovating one of the largest communities destroyed.
Since retiring from the NFL, George remains committed to expanding his brand and his passions. George returned to school and in 2009, earned his MBA from Northwestern's Kellogg School of Business.  He recently completed his second season as a co-host of Fox Sports' "College Football Saturday," alongside Erin Andrews, Joel Klatt and Petros Papadakis. Additionally, in January 2014 George took on the role of Othello during the Nashville Shakespeare Festival. This is the second time George has performed Shakespeare on stage, the first being in 2012 when he took on the title role of Julius Caesar for the same festival.
George won the NFL Rookie of the Year Award in 1996 and was the Titans' starting tailback until 2003. Throughout his tenure as one of the NFL's premier running backs, George not only possessed an explosive combination of speed, power and toughness, but was the epitome of durability. George's punishing north-and-south running style won him four consecutive trips to the Pro Bowl (1998-2001).  Drafted in the first round by the Houston Oilers/Tennessee Titans, he owns virtually every franchise rushing record. George led the AFC Champion Titans to Super Bowl XXIV in 2000.
George currently lives in Brentwood, Tenn., with his family.