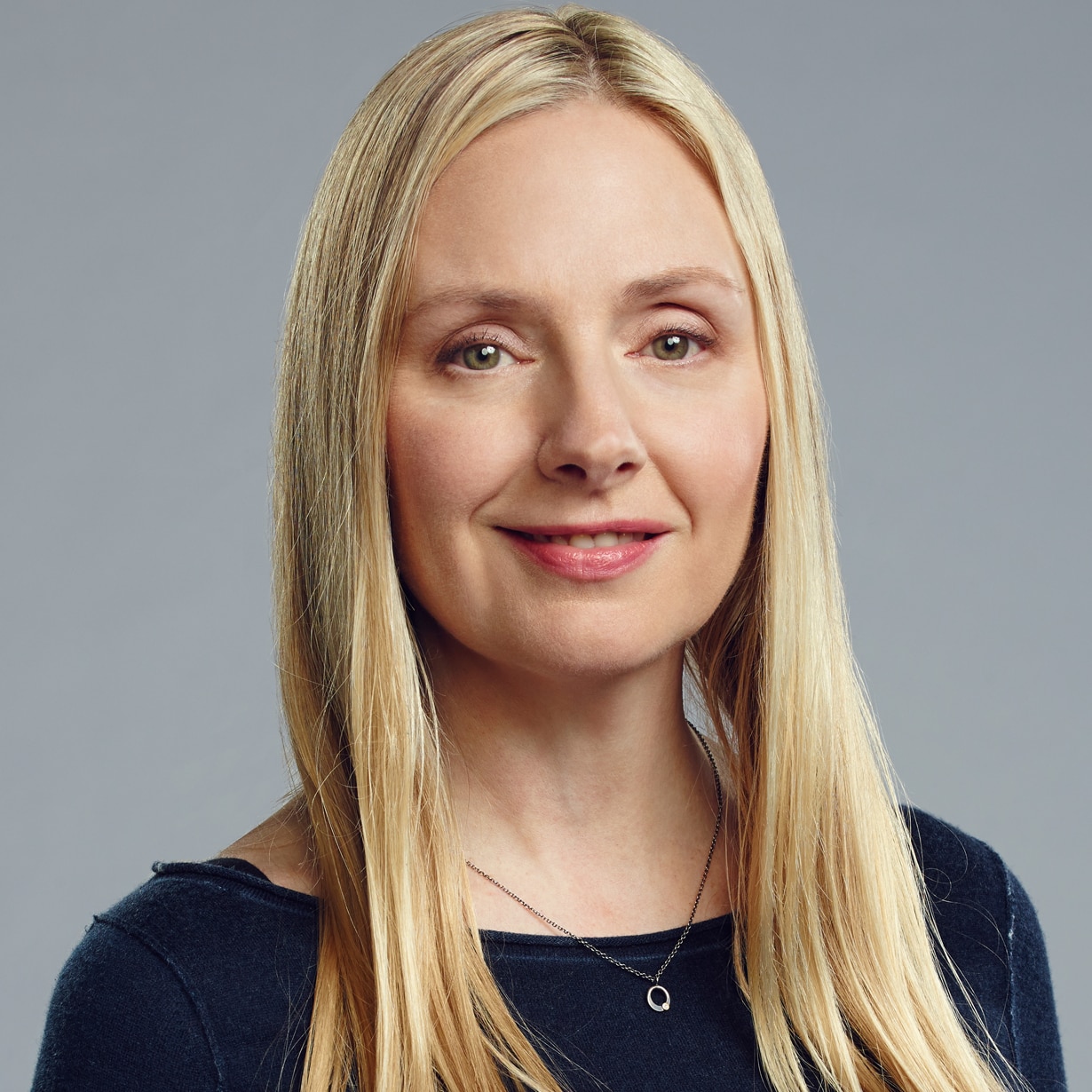 KATYA O'CONNOR
Played By Hope Davis
Actor Bio
Hope Davis stars as Katya O'Connor on NBC's new drama "Allegiance."
With extensive experience in theater, television and film, Davis is one of the most versatile and poised actors working today.
Davis received an Emmy Award and Golden Globe nomination for her portrayal of Hillary Clinton in the HBO movie "A Special Relationship," opposite Dennis Quaid and Michael Sheen from a script by Oscar-nominated screenwriter Peter Morgan.
In theater, Davis received a Tony Award nomination for the Broadway run of "God of Carnage," opposite James Gandolfini, Jeff Daniels and Marcia Gay Harden.
Davis was last seen on television in a multi-episode arc of Aaron Sorkin's HBO series "The Newsroom," where she played Nina Howard, a powerful gossip columnist. Prior to that, Davis appeared on HBO's series "In Treatment," for which she received an Emmy nomination. She also had a role on the HBO miniseries "Mildred Pierce."
Davis' recent film credits include "Louder Than Words," "Disconnect," "Real Steel," "Genova," "Synecdoche, New York," "The Hoax," "The Nines," "Charlie Bartlett" and "Driving Lessons."
In 2003, Davis was named Best Actress by the New York Film Critics Circle for her work in two of the year's most critically acclaimed independent features: Oscar-nominated "American Splendor" and "The Secret Lives of Dentists."
For "American Splendor," Davis received a Golden Globe nomination. The film won the L.A. Film Critics' Best Picture, the Grand Jury Prize-Dramatic Competition at Sundance, the Best Film Un Certain Regard in Cannes and the Grand Jury Prize at the Just for Laughs festival.
For her work in "The Secret Lives of Dentists," Davis also received an Independent Feature Project Spirit Award nomination. Davis has garnered critical attention for "The Daytrippers," "The Myth of Fingerprints" and "Next Stop Wonderland." Other film credits include "Infamous," "The Matador," "The Weatherman," "Proof," "Hearts in Atlantis," "Final," "Joe Gould's Secret," "The Imposters," "Arlington Road," "Mumford" and "About Schmidt."
Davis resides in New York City with her family.