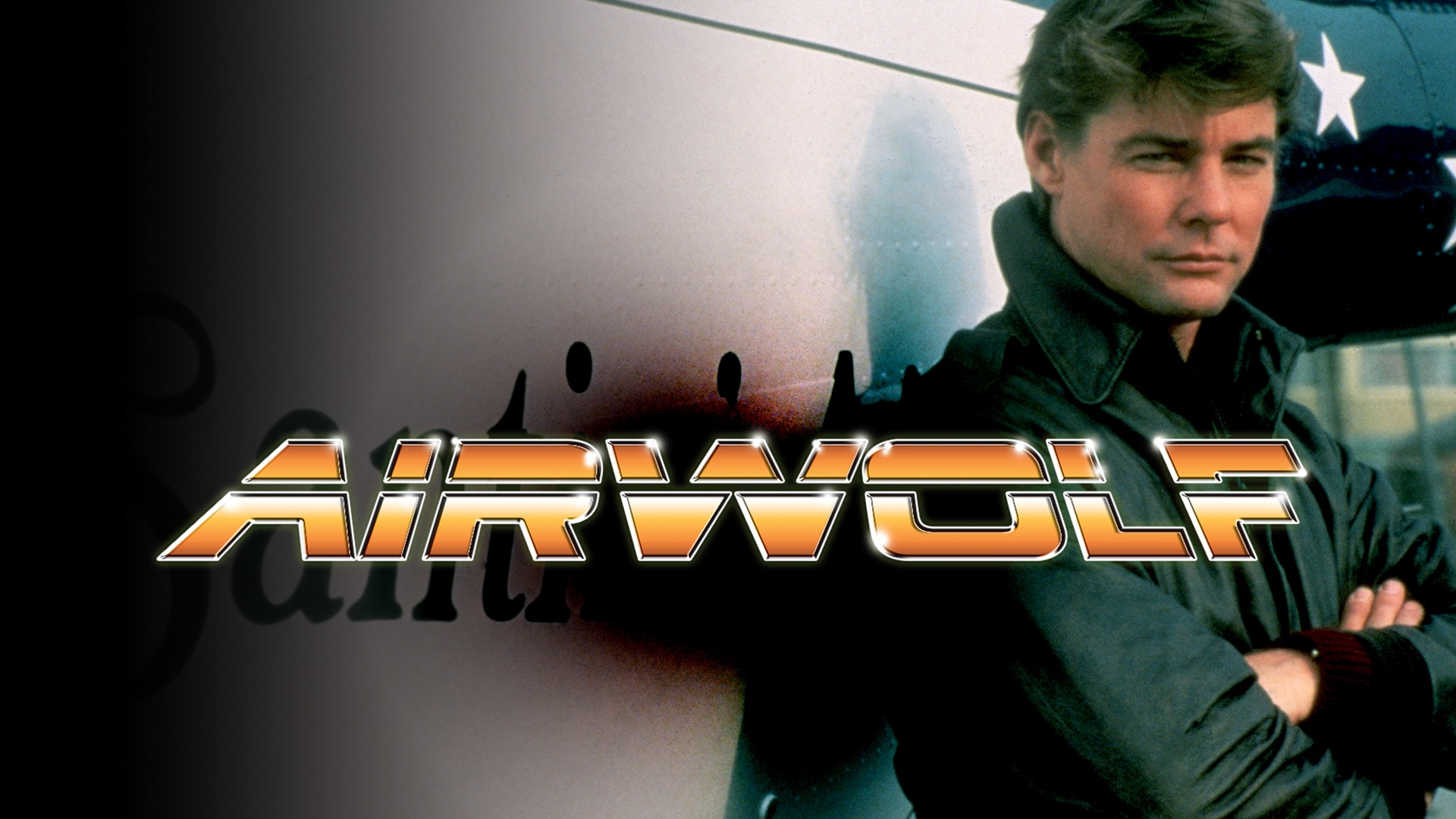 About the Show
Premiere Date
January 22, 1984
Starring
Jan-Michael Vincent as Stringfellow Hawk
Ernest Borgnine as Dominic Santini
Alex Cord as Michael "Archangel" Coldsmith Briggs III
Created by Donald P. Bellisario ("Magnum, P.I.," "Quantum Leap," "JAG," "NCIS"), "Airwolf" is a classic, hour-long action series centered on a super-advanced, experimental military helicopter - codename: Airwolf. The series ran for three seasons on CBS, from 1984 to 1986. A fourth season, starring a new cast, aired on the USA Network from January to August in 1987.
"Airwolf" stars withdrawn and soulful pilot Stringfellow Hawke (Jan-Michael Vincent, "Big Wednesday"), who lives in a secluded mountain cabin, playing his cello, watching eagles fly and searching for his brother, who went MIA in Vietnam. Hawke served as the chief test pilot for Airwolf, so when the weaponized helicopter is stolen from a branch of the CIA known as the Firm by its nefarious designer, Dr. Charles Henry Moffet (David Hemmings), Hawke is recruited by the Firm's deputy director Michael "Archangel" Coldsmith Briggs III (Alex Cord, "Stagecoach," "Mission: Impossible") to retrieve the chopper. With the assistance of his friend and fellow pilot Dominic Santini (Ernest Borgnine, "Marty," "McHale's Navy," "The Dirty Dozen"), Hawke travels to Libya and recovers Airwolf, killing Moffet in the process.
Instead of returning the chopper to Archangel and the Firm, though, Hawke hides and booby-traps Airwolf, refusing to surrender the helicopter until the Firm fulfills its promise to find his missing brother Saint John (pronounced "Sin-jin"). Until this happens, Archangel strikes a deal with Hawke: he'll offer protection from other agencies seeking Airwolf in exchange for Hawke flying the chopper on secret missions for the Firm.
In the second season, Hawke and Santini are joined on their missions by Caitlin O'Shannessy (Jean Bruce Scott, "Days of our Lives," "Magnum, P.I."), a pilot of the Texas Highway Patrol who eventual becomes part of the Airwolf crew. In the fourth and final season of the show, the original cast is replaced by new characters, including Stringfellow's brother, Saint John Hawke (Barry Van Dyke, "Diagnosis Murder"), suddenly discovered alive, and Jo Santini (Michele Scarabelli, "Alien Nation"), Dominic Santini's niece.
Notable series guest stars include Bryan Cranston ("Breaking Bad," "Malcolm in the Middle"), Shannen Doherty ("Heathers," "Beverly Hills, 90210"), David Carradine ("Kill Bill: Vol. 1 and 2"), Tia Carrere ("Wayne's World"), Angela Cartwright ("The Sound of Music") and G. Gordon Liddy. The show's distinctive musical score was composed originally by Sylvester Levay and, later, Udi Harpaz. In 1999, a two-disc soundtrack album, "Airwolf Themes," created by Mark J. Cairns in collaboration with Levay, was released with a forward by series' creator, Donald P. Bellisario.